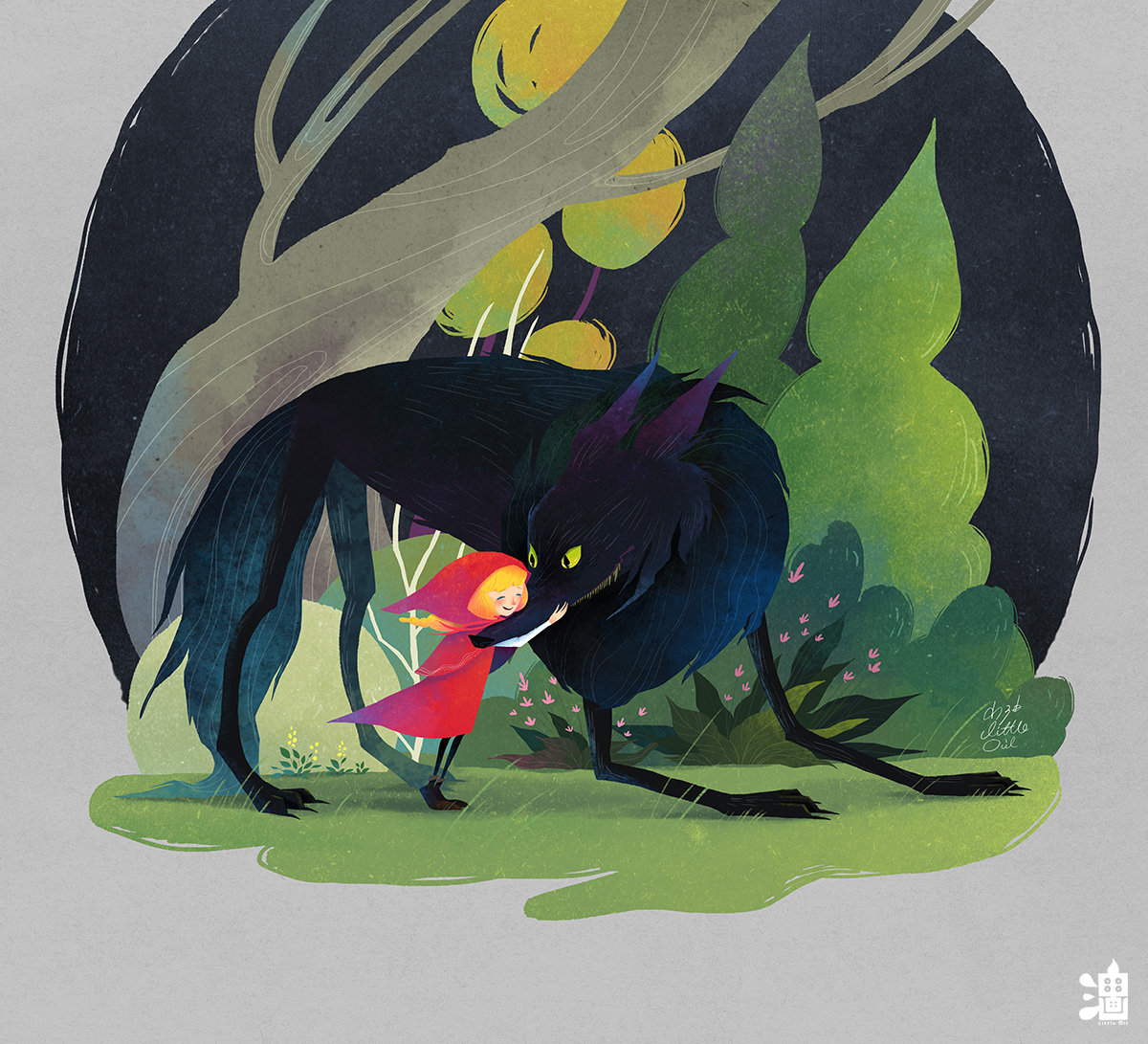 Who is the girl?
How is she feeling?
Why is she hugging the wolf?
What is the wolf thinking?
Are they friends?
What time is it?
Why are they here?
Would this fit into the story of Little Red Riding Hood?
What would you have to change (in the story) to make it fit? Write your own, 'twisted' version of Little Red Riding Hood. What will you change? Will the wolf be good? Will something different happen?
Use Red Riding Hood and the short film 'Chaperon Rouge' – find the film and teaching ideas on literacyshed.com.
Credit: Little Oil
littleoil.tumblr.com