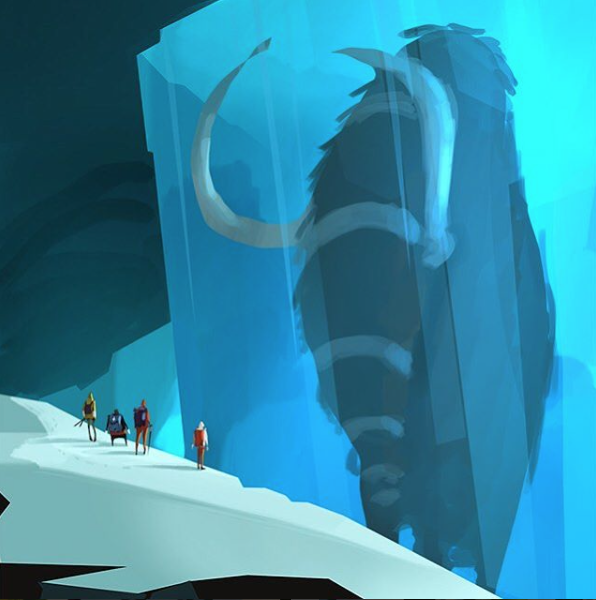 What can you see? Is it different to what the people in the picture can see?
Are they the first people to discover the mammoth? What are they thinking? What might they be saying to each other?
Why is the mammoth frozen in ice? When did this happen?
Is it alive? Has it ever been alive?
Why is the mammoth so big?
What do you think the people will do?
Grammar link: Exclamations (Year 2); speech punctuation; expanded noun phrases; relative clauses.
History link: What time period did mammoths live in?
Science link: What did mammoths eat? Where did they live? Why did mammoths become extinct? Why does any species become extinct? What does a species need to survive?
English/science/P4C extension: Read this newspaper headline – WOOLY MAMMOTH ON VERGE OF RESURRECTION, SCIENTISTS REVEAL. What does resurrection mean? How can this be true? What might the circumstances be? Read the article (or sections) – what does it mean to create a hybrid species? Do you think it is right for people (scientists) to experiment with genetics? It says that they will create 'an elephant with a number of mammoth traits'. Do you think this is a good thing? Hold a debate, or write a discussion piece, about whether creating hybrid species (or genetic engineering in general) is a good or bad thing.
Credit: Goro Fujita
http://chapter-56.blogspot.co.uk