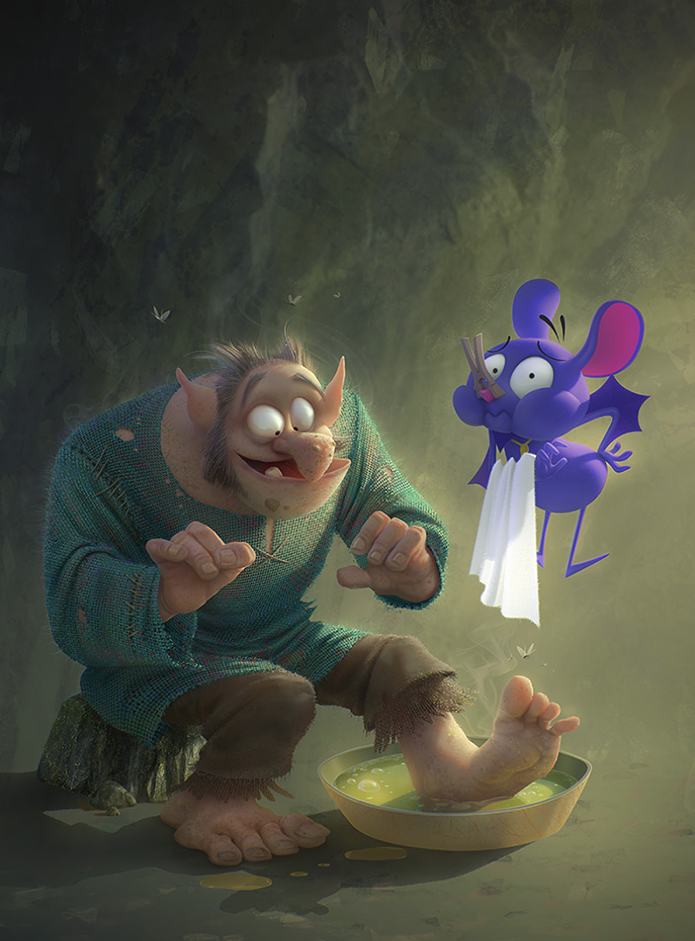 What's happening here?
Give the creatures names.
Why does the purple creature have a peg on its nose? Why are its cheeks bulging?
Is the large character an ogre? A troll? Something else?
Why does he have his foot in a bowl?
How is he feeling? Why?
Why are there flies around him?
Add thought bubbles to this picture.
Which character do you like the most? Why?
Which character can you best relate to? Why?
Why is the title 'Pegged'? Give this image a new title. Explain your choice.
Credit: Gediminas Pranckevičius
http://www.gedomenas.com/