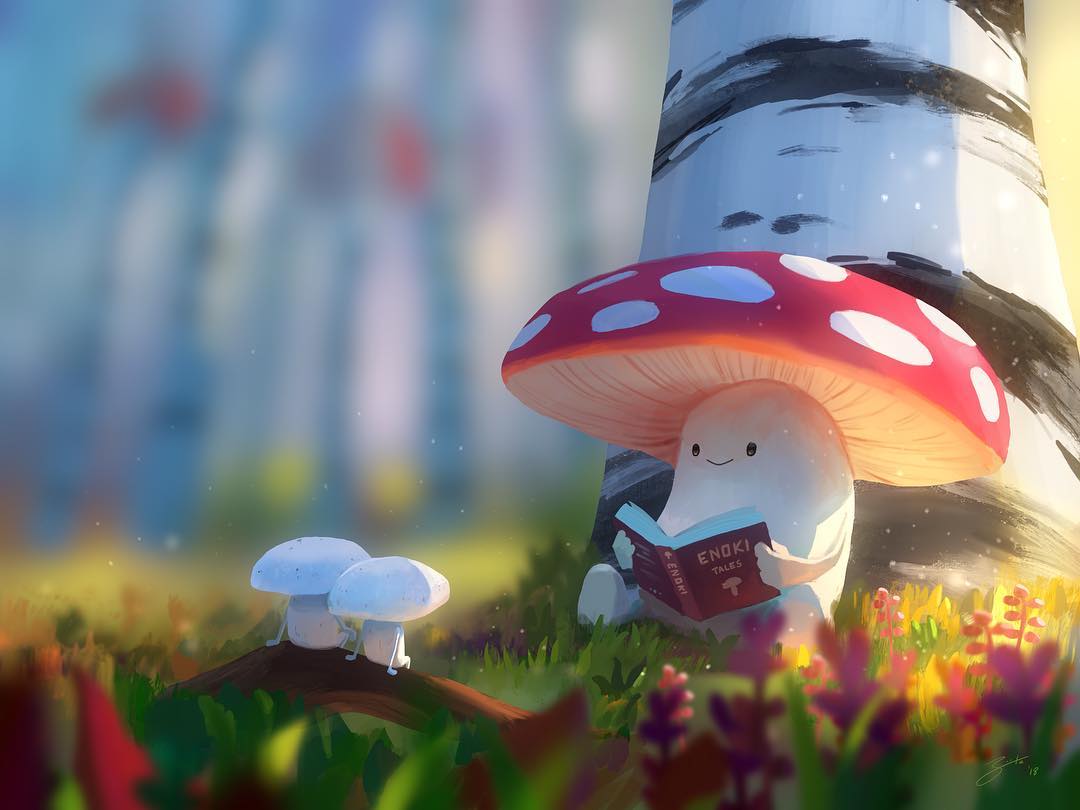 What's happening here?
Do the two smaller mushrooms know the larger one?
Have they done this before? How do you know?
What is the larger mushroom reading? What kind of thing might you expect to find inside this book?
'Enoki' is the type of mushroom (it is the Japanese name for it, as it's highly popular in Japan). Are the smaller mushrooms of the same species?
What do you think might be in the background?
Write a story that might belong in the book, 'Enoki Tales'.
Research the enoki mushroom. Find recipes including this food. Find out how not to confuse it with the Galerina marginata mushroom, and why this is important.
Credit: Goro Fujita
http://chapter-56.blogspot.co.uk