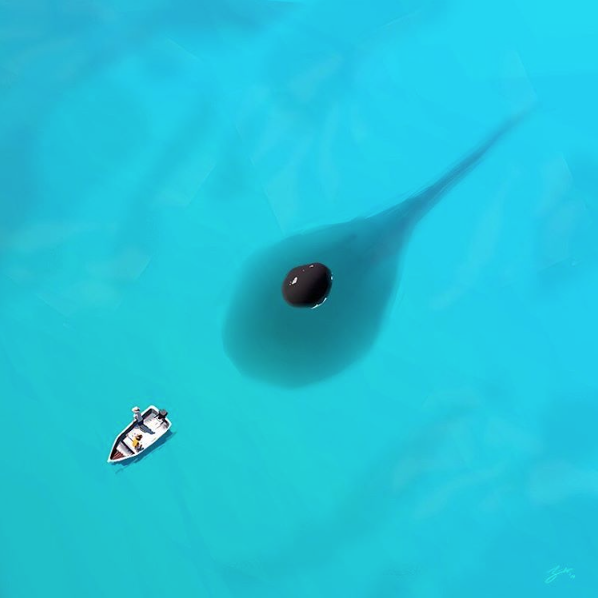 Who are the people on the boat?
What is the large creature behind the boat?
Can they see it? What do they think it is?
How will they react?
What do you think is going to happen next? Write the story beginning at this moment. For a challenge, write two versions, each with a different mood and/or ending.
Credit: Goro Fujita
http://chapter-56.blogspot.co.uk