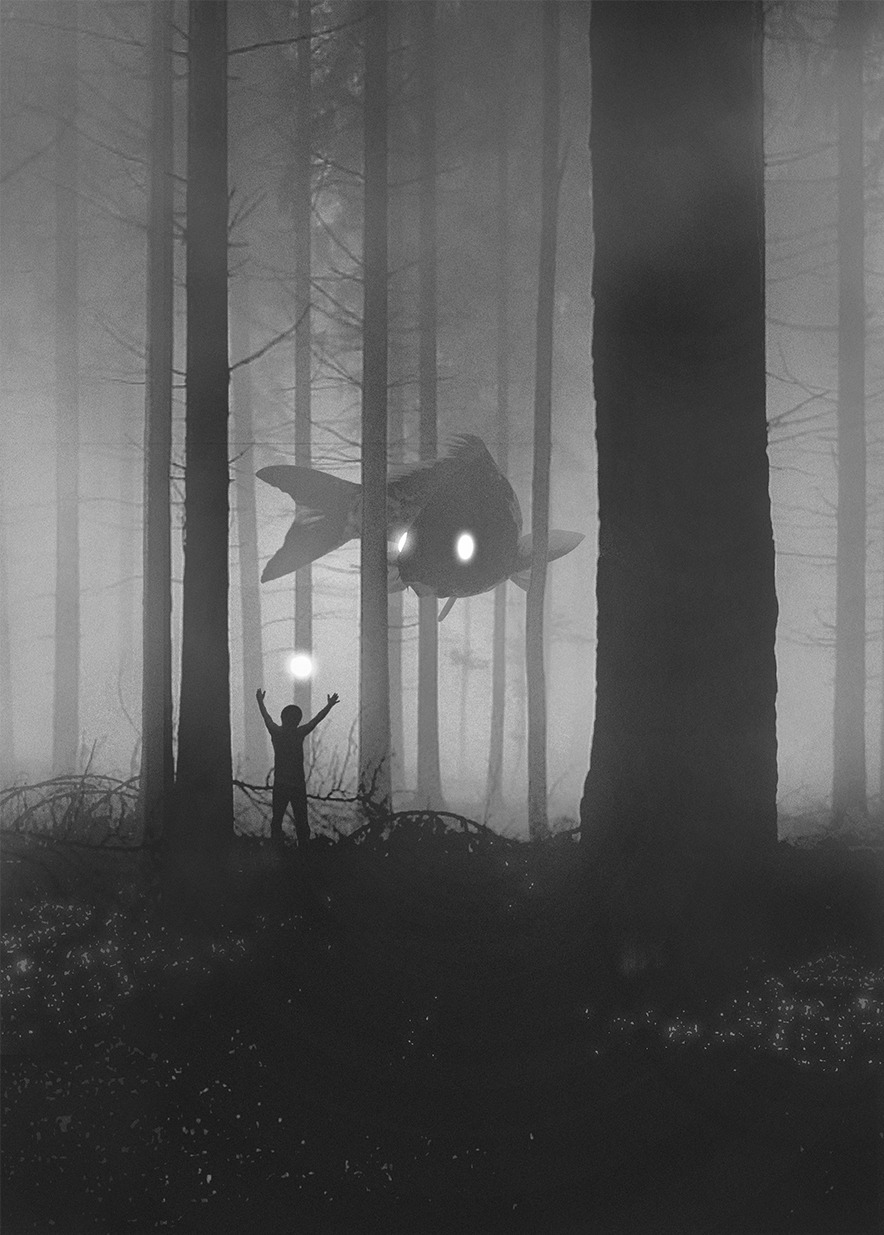 What can you see? Which parts of the picture were expected and which were unexpected?
How do you feel when you look at this picture? Why do you think this is? What mood does it create? Is it the same for everyone?
Consider the words 'eerie', 'ominous' and 'mysterious'. Do these words apply to this picture? Why/why not? Can you think of any other words that describe the feeling of this picture?
Is the fish real? How does it move through the trees? Why are its eyes glowing? Is it alone? Is it looking for something? Is it good or bad?
What is the person doing? Were they expecting to see the fish? How are they feeling? Why are they raising their arms? What is the ball of light near to the person?
Are there glowing lights on the ground? What are these?
Where is this place? How would you describe it?
"Never go into the deep parts of the forest, for there are many dangers there, both dark and bright, and they will ensnare your soul."
― Robert Beatty, Serafina and the Black Cloak
What does this quote mean?
Why do you think Dawid Planeta decided to caption the picture with this quote?
Try using the quote and the picture as a story prompt.
Credit: Dawid Planeta
https://minipeople.tumblr.com