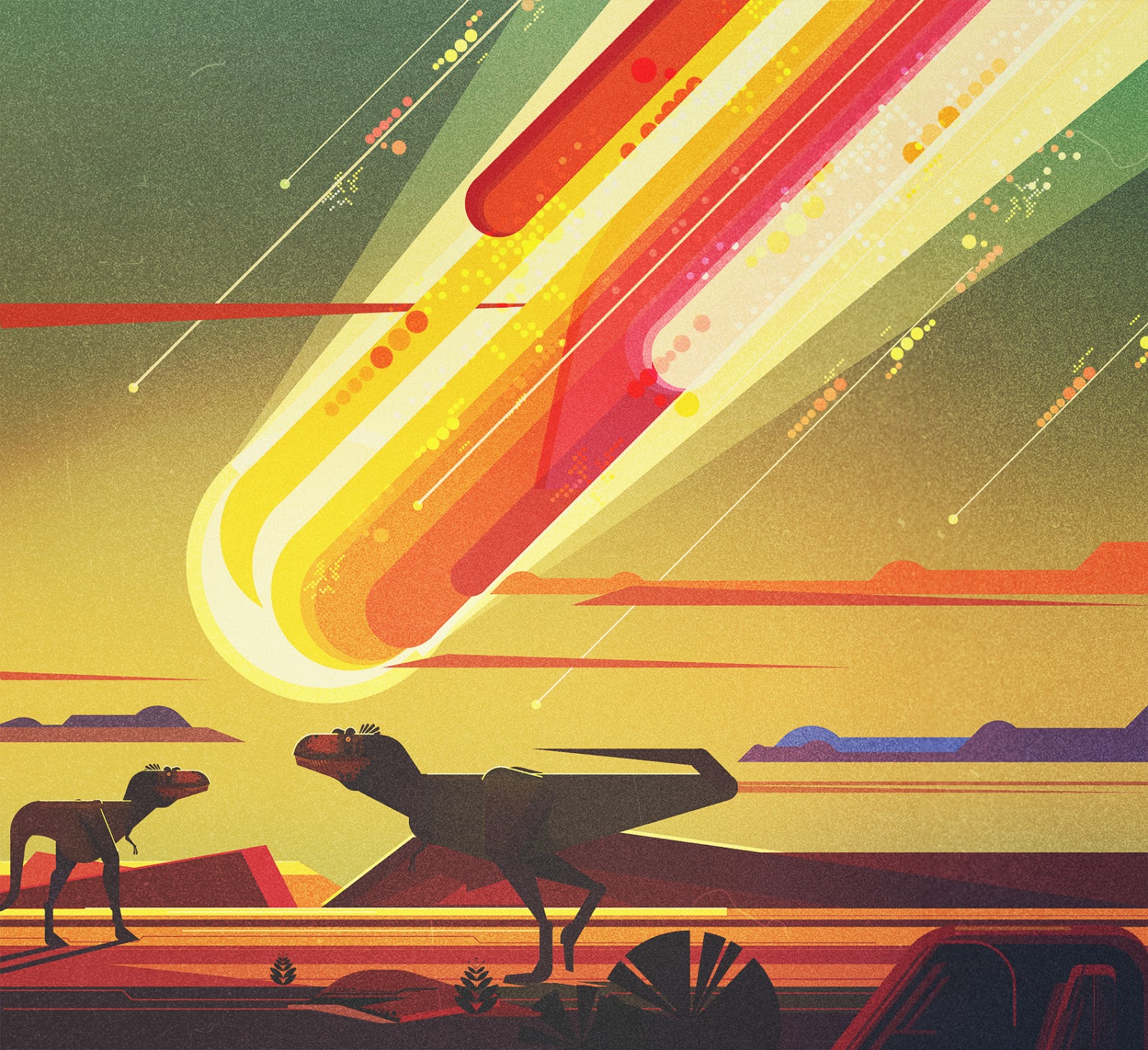 What can you see in this picture?
What do you think is happening here?
What might the dinosaurs be thinking at this moment?
When were dinosaurs around?
Why did they die out?
Research the different species of dinosaur. Which is your favourite/least favourite? Which was the largest/smallest? Can you group them by their diet? How else could you group them?
Credit: James Gilliard
http://www.jamesgilleard.com