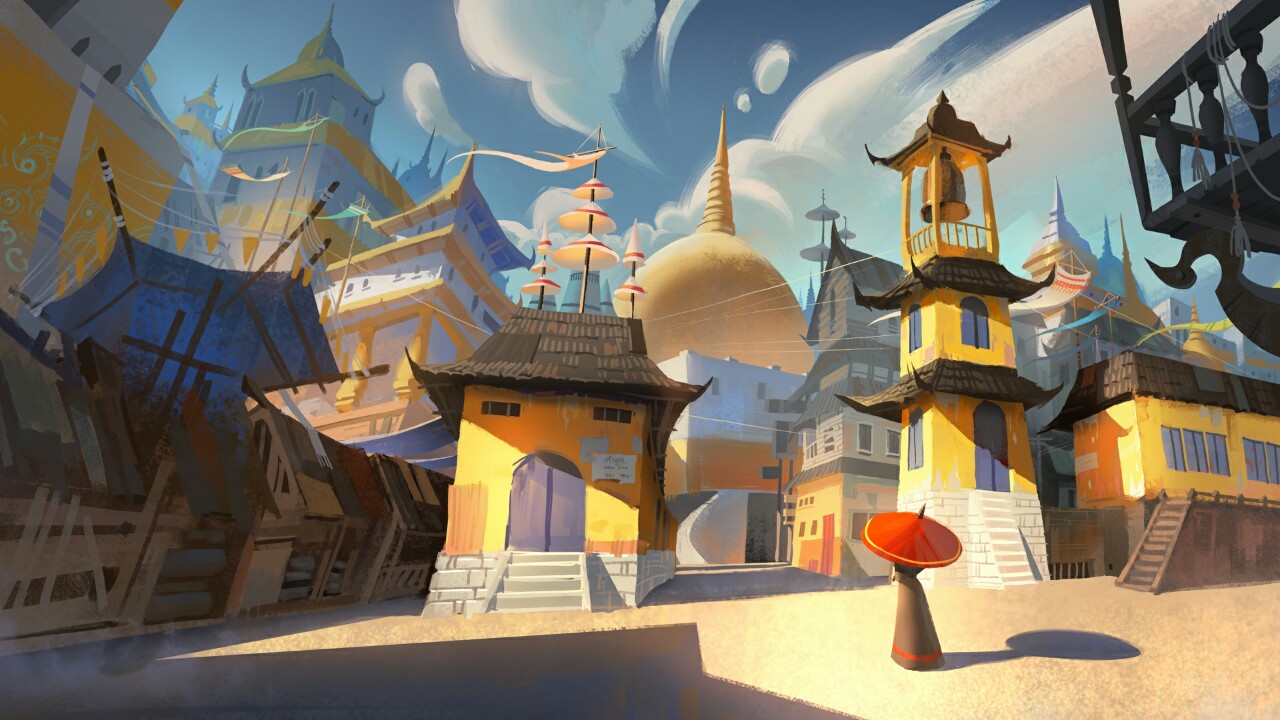 Describe this setting.
Compare this setting to your own local environment. What's similar and what's different?
Where do you think this is?
What do you think the sign says on the building in the centre?
Who rings the bell? What do they ring it for?
Who is the woman?
Why is she holding the red umbrella?
Where is she going?
Why isn't there anyone else outside?
Link to Pixar's 'The Blue Umbrella' short.
Credit: Chaichan Artwichai
Website – not all images suitable for children