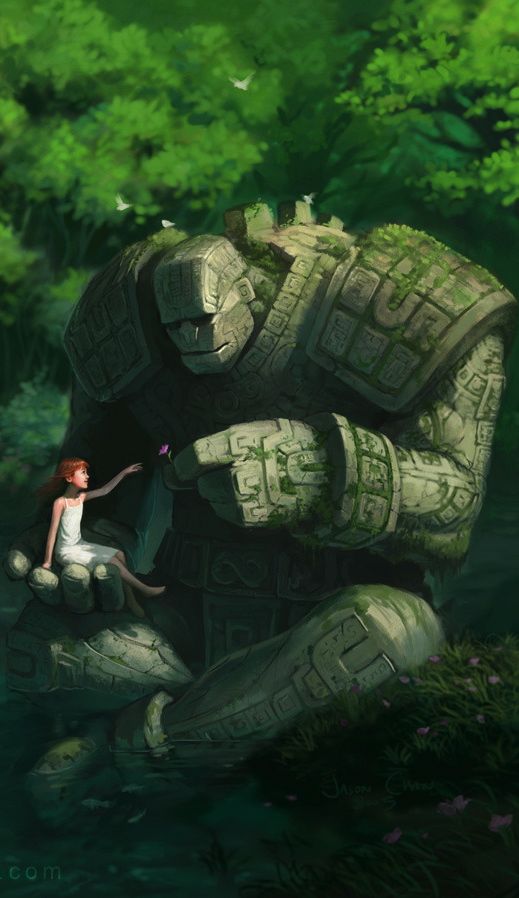 Who are the 2 characters?
Where did the giant come from?
How do the characters feel towards each other? How do you know?
Why is he giving her a flower?
How long has he been living in the forest? How can you tell?
Can he feel the water?
Can he feel anything? Emotions?
Does he belong to anyone?
What do the symbols and patterns on his body mean?
Where did she come from?
Can a person be friends with something that isn't human? … that isn't alive? Is he alive?
Source: AtomicThinkTank