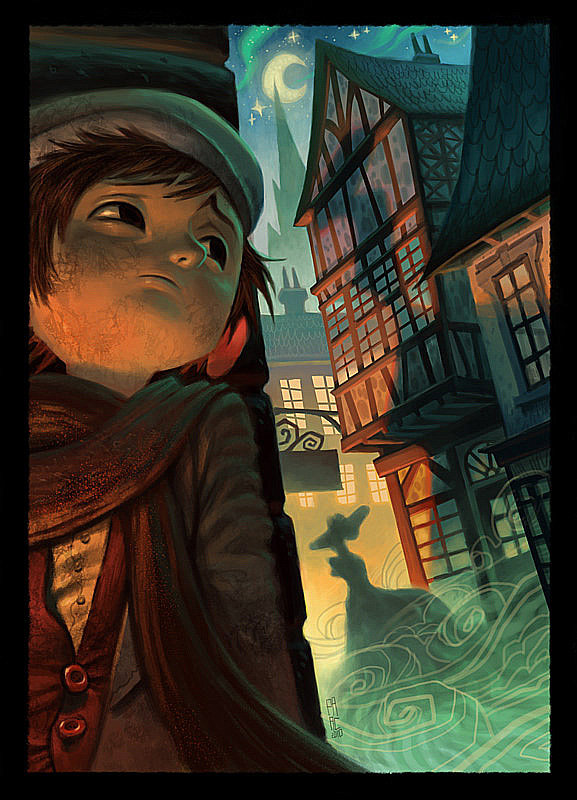 Who is the boy in the foreground?
What do you know about him? What can you infer?
What does his expression tell you?
Is something wrong with his face?
Is he hiding? Why?
What can you see behind him? Is it the ghost of a lady? A shadow? Something else?
What is happening?
Why is the title 'The Vanishings'? Who or what is vanishing? How many?
Write an effective opening sentence/paragraph to a story based around this picture. What would be the best way to start? (Dialogue? Description? Action?) Share them in the comments.
Credit: Petur Antonsson
https://www.artstation.com/artist/paacart