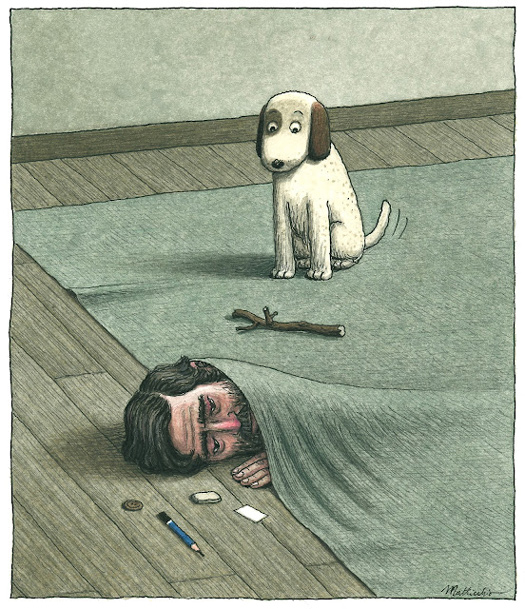 Grammar link: Which word in the title is a preposition? Write a sentence about the picture containing a different preposition. [Hint: on, beside, next to…]
What can you see? What do you think is happening/has happened/will happen? What do you wonder? See think wonder
Why is the man under the rug? What do the objects beside him tell you?
How is the man feeling? How do you know?
Why is the dog sitting on the rug? Did the dog bring the stick here?
Does the dog belong to the man?
How is the dog feeling? How do you know?
Write a humorous caption for this picture. Now try writing one which creates a different mood/atmosphere (e.g. an ominous caption).
Credit: Franco Matticchio
Facebook page