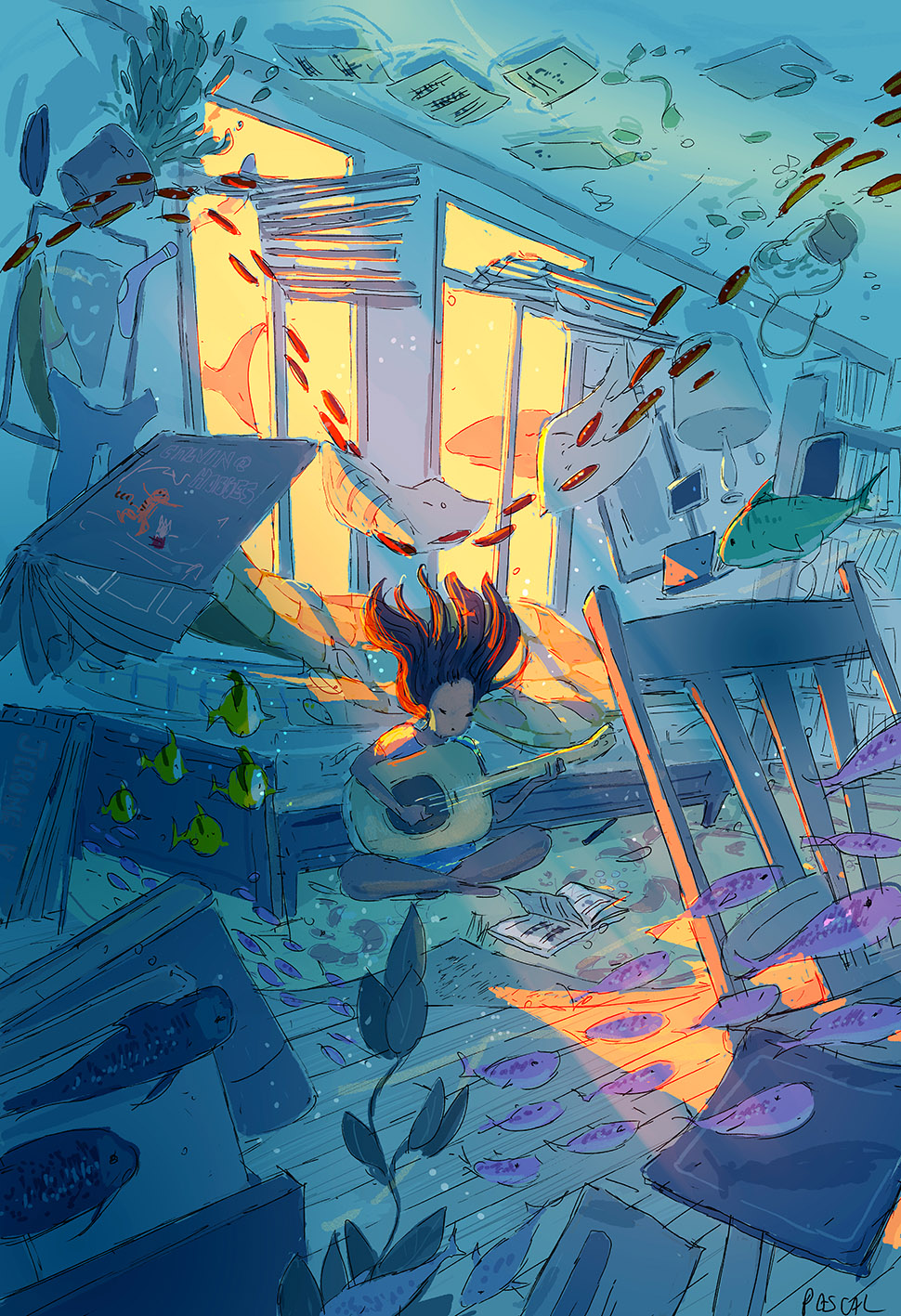 Grammar warm up/revision: List 10 nouns, adjectives, verbs and adverbs. Write sentences using different combinations. Which is the best?
What is happening here?
What is the person doing? What song do you think they are playing?
Where did all of the underwater creatures come from? What made them appear?
What is going to happen next? Will the room ever return to normal?
Why is the picture called 'Way Past'?
Credit: Pascal Campion
pascalcampion.blogspot.co.uk (some images are unsuitable for children)