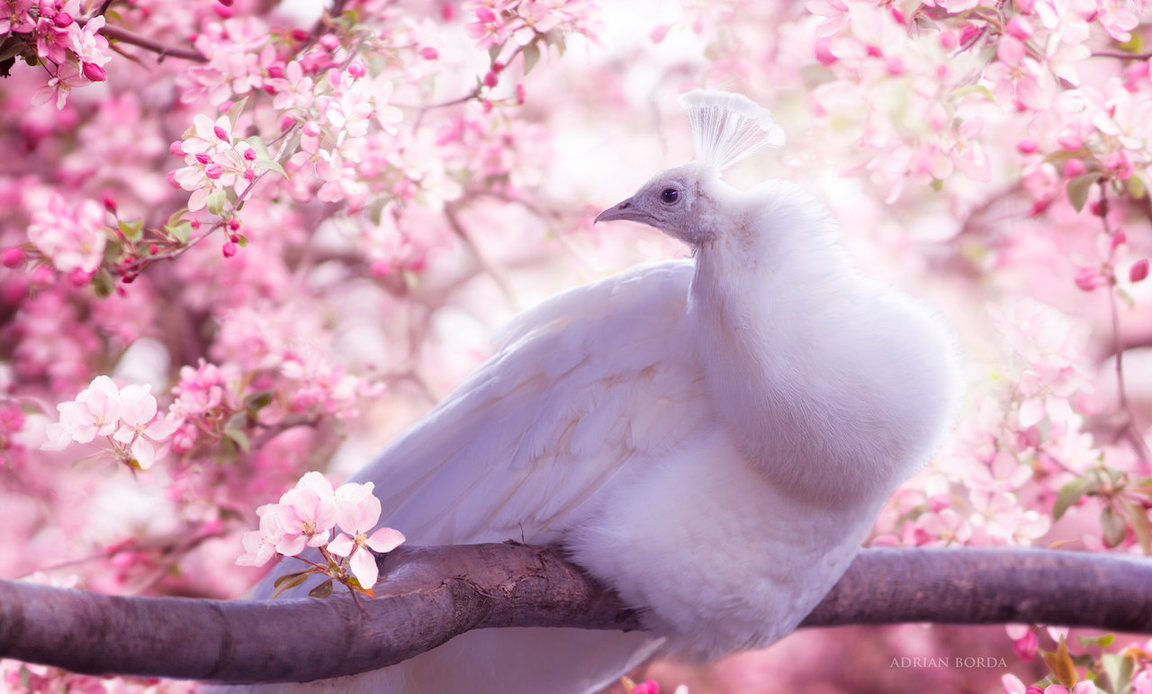 Describe the peacock:

Challenge 1: Don't use the word 'white'.
Challenge 2: Use a simile.
Challenge 3: Use the word 'plumage'.

What do you think this bird's temperament is? Why?
What is it doing?
Do you think the peacock is happy?
Is it special? Are there any other white peacocks?
What is the effect of the setting on your mood when you look at this photograph? Would it change if there was a different setting?
Credit: Adrian Borda