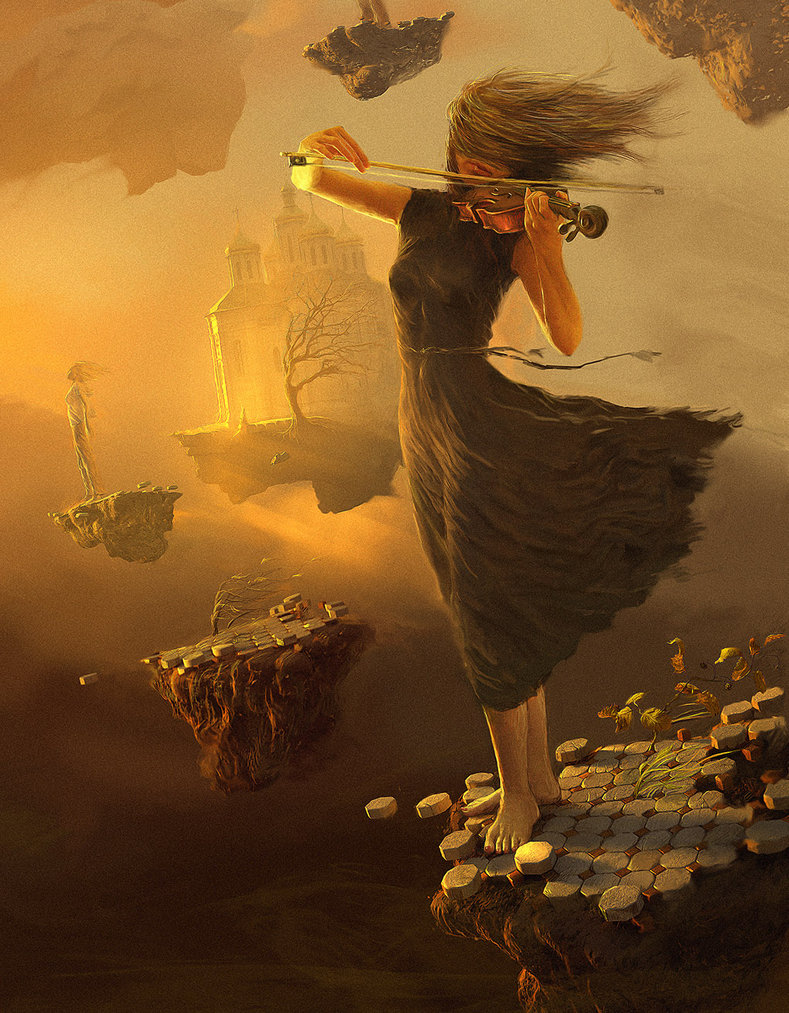 What do you think is happening here?
What happens when the lady plays the violin? Is she the only one with this power?
What are the other people doing?
What's happening to the ground? What will happen to the building?
What other sounds can be heard here?
Tell the story of the violinist.
Credit: Andrew Ferez
Website – not all images suitable for children