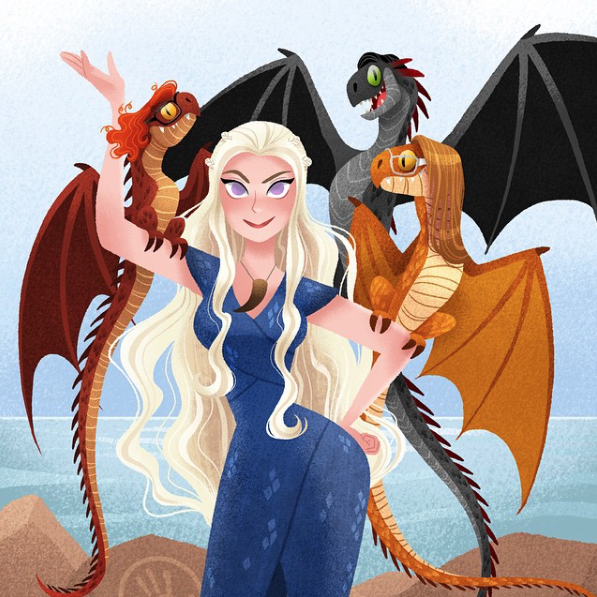 Describe each dragon, considering its appearance and personality. How are they different? How are they similar?
Who is this lady? Why is she known as the 'mother of dragons'?
Where did she get the dragon eggs? Did she find them? Was she given them? Did she own the mother dragon too?
Why do the dragons trust her? Why does she trust them?
How old are these dragons? What might change as they get older?
Would you like to own a pet dragon? What would the pros/cons be? How would you look after it? How would you train it?
Write a guide to owning a dragon. You could team up with your classmates and each write a different section (e.g. Raising a baby dragon; Feeding your dragon; How to train your dragon; Teaching your dragon to fly; Dragon education…).
Credit: Elsa Chang
http://elasmosaurus.tumblr.com