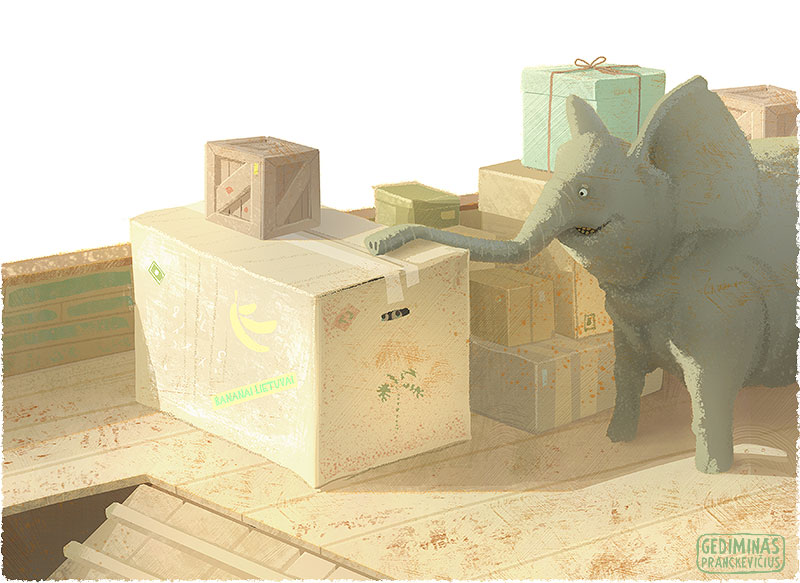 Where is this?
What's inside the box? How do you know?
Why isn't the elephant in a box?
Why is it touching this box with its trunk?
What do you think is going to happen?
Why would animals need to be transported?
What is the right way to do this?
Design a crate for transporting animals – how will you make sure that they're comfortable and all their needs are met?
Credit: Gediminas Pranckevičius
http://www.gedomenas.com/