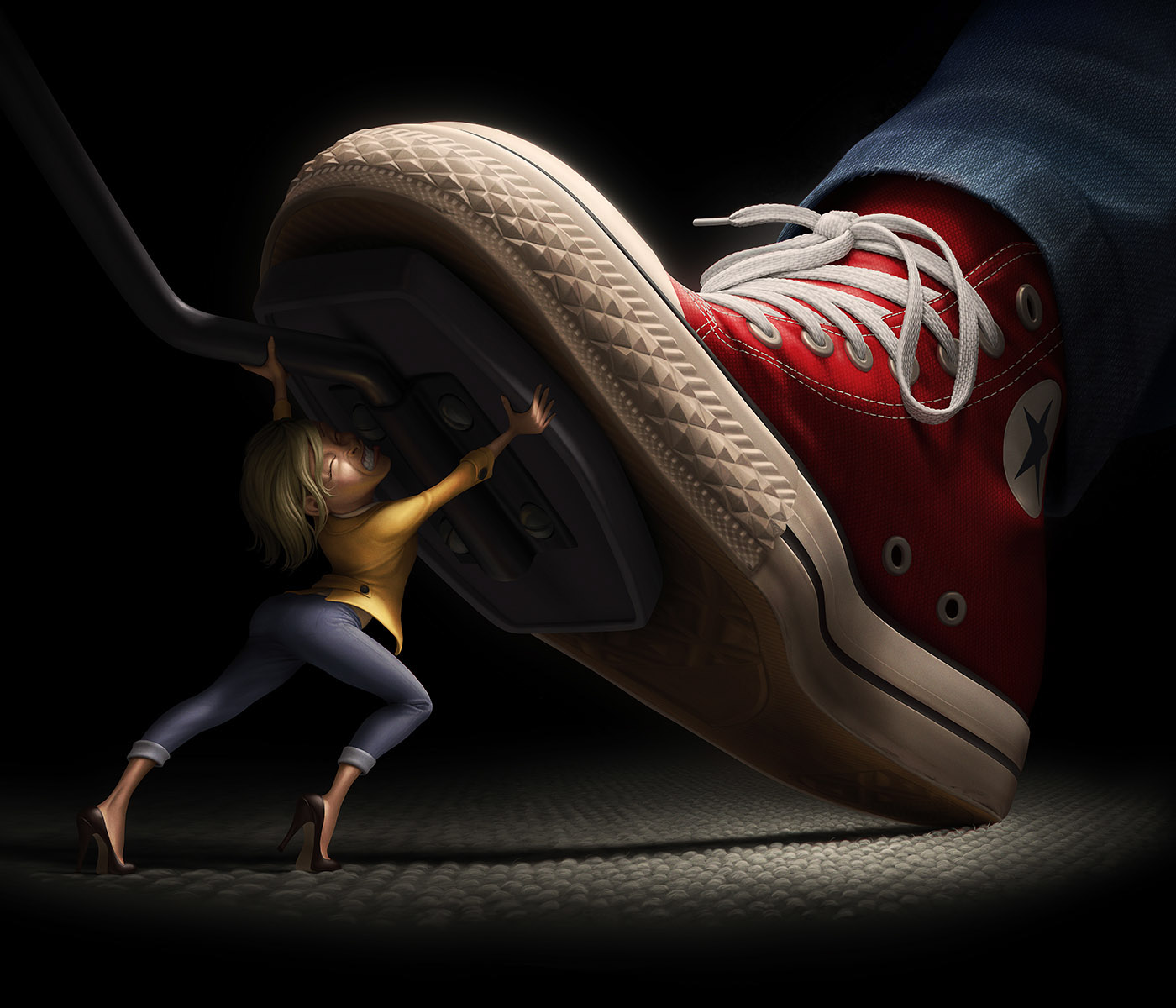 Where is this?
What is the woman doing? Why?
Does the large person know that she's there?
Do you think the woman is strong enough to stop the large person's foot?
What else might she do to prevent herself from getting squashed?
Why was she here in the first place? Is this a safe place for her to be? Why doesn't she just move out of the way?
Link to 'Does Not Work' – are these people living in the same world? Are they the same size? Why are they so small? Does being small make their lives easier or more difficult? What safety precautions do they have to take? How can we encourage (regular-sized) people to notice them? How could we help them?
Link to 'Honey, I Shrunk The Kids', 'The Minpins' and  'The Borrowers' (Youtube trailer here).
Credit: Oscar Ramos
Website – not all images are appropriate for children