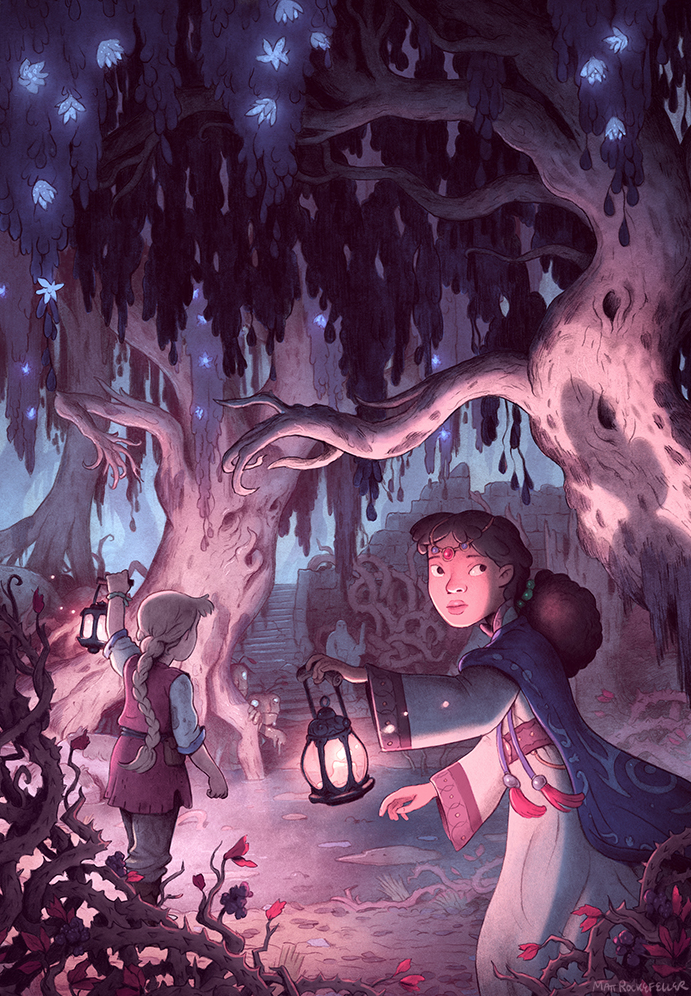 What can you see in this setting? How would you describe it? Challenge: Use personification when describing the tree(s).
What is this place?
Why are some leaves glowing?
What are the creatures hiding behind the tree?
Do you think the trees are alive? Why/why not?
Who are the characters? How old are they? What are they doing here? Why are they dressed in this way?
Why are they both holding lanterns? Why are they looking in different directions?
How are they feeling? How do you know?
What might happen next? Write the story from this point.
Credit: Matt Rockefeller
www.mattrockefeller.com
Matt Rockefeller cover for The Secret of Dreawillow Carse by Brian Farrey
Algonquin Books 2015