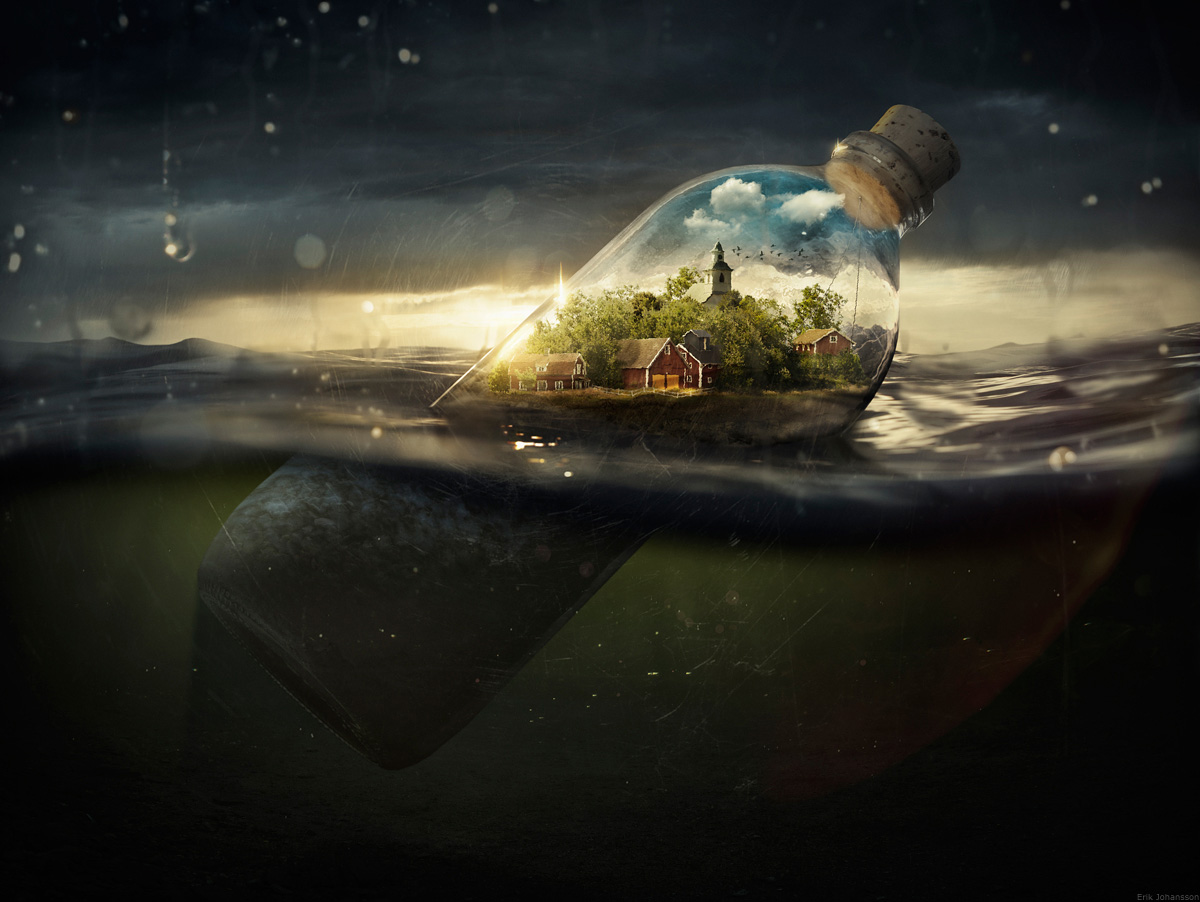 What can you see inside the bottle?
What is that place?
Is it a miniature village inside an ordinary-sized bottle, or an ordinary-sized village inside a giant bottle?
Has it always been inside the bottle?
Does anyone live there? Can they feel the waves of the water outside the bottle?
How did the bottle get here?
Where is it drifting away from/to?
Credit: Erik Johansson
www.erikjohanssonphoto.com