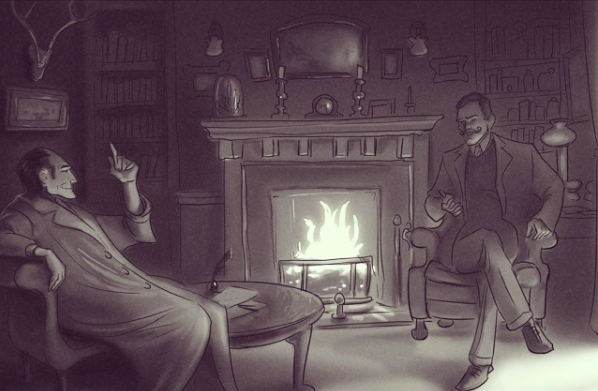 What can you see in the picture? Make a list.
What can you infer about the setting and the characters?
Are these men friends/family/colleagues/enemies?
Are they good or bad?
Are they rich/poor? Powerful? Important? Intelligent?
Where are they?
What is written on the paper on the table?
What time of day is it?
What might they be saying to each other?
If these men are detectives, what might they be discussing? Is this different to what you initially thought?
Credit: Tyler Carter
www.tycarter.com