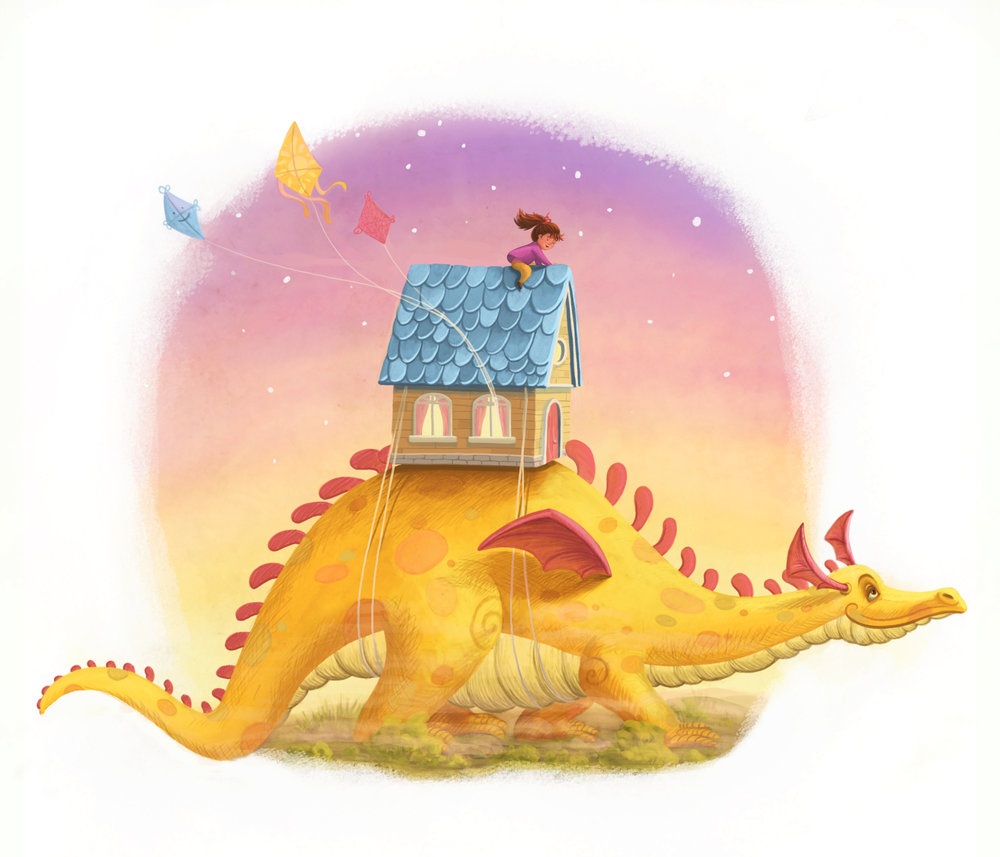 What happened before this picture?
How did the house get on top of the dragon? Who tied it onto the dragon's back?
Is the dragon happy about this?
How do the girl and the dragon know one another?
Why is the girl sitting on top of the house and not inside it?
Is anyone else inside the house?
Where did the kites come from?
Where are the girl and the dragon going?
Why are they travelling in this way?
Give this picture a more interesting title.
Compare this picture with Best Friends. What's similar and what's different?
Credit: Ramona Kaulitzki
www.ramonakaulitzkiart.com