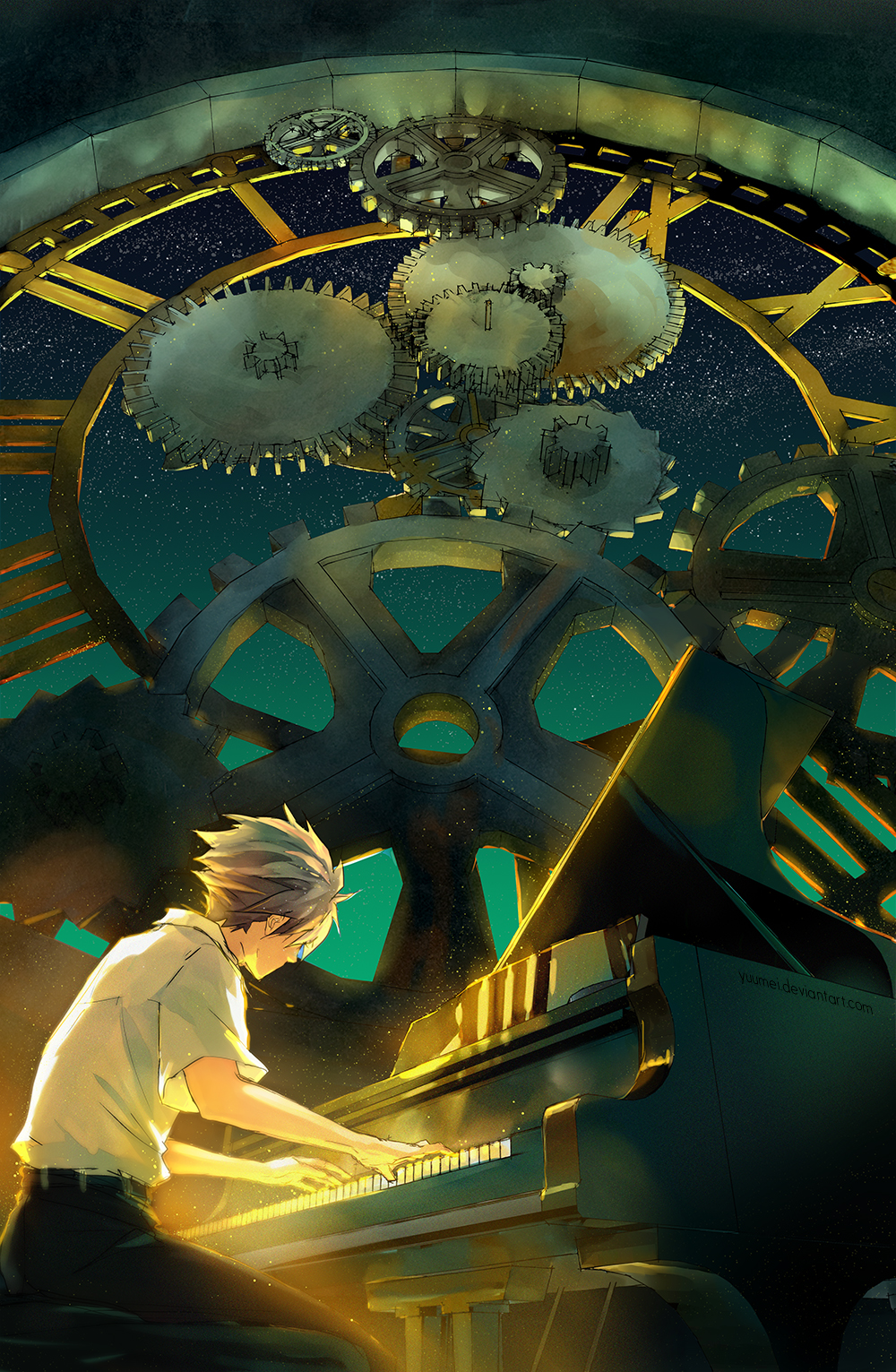 What is this person doing?
Are the piano and the cogs in the background connected?
Why is the person glowing?
What do you think the title means? What if the title was 'You Can Replay'? How does 'not' change the meaning? Why is 'not' in brackets?
How could you link this picture and its title to the idea of life and death?
Do you know of any other books or films about a piano? Link to, and compare with, The Piano, Monkey Symphony and The Bear and The Piano.
Credit: Yuumei
www.yuumeiart.com – not all images are suitable for children