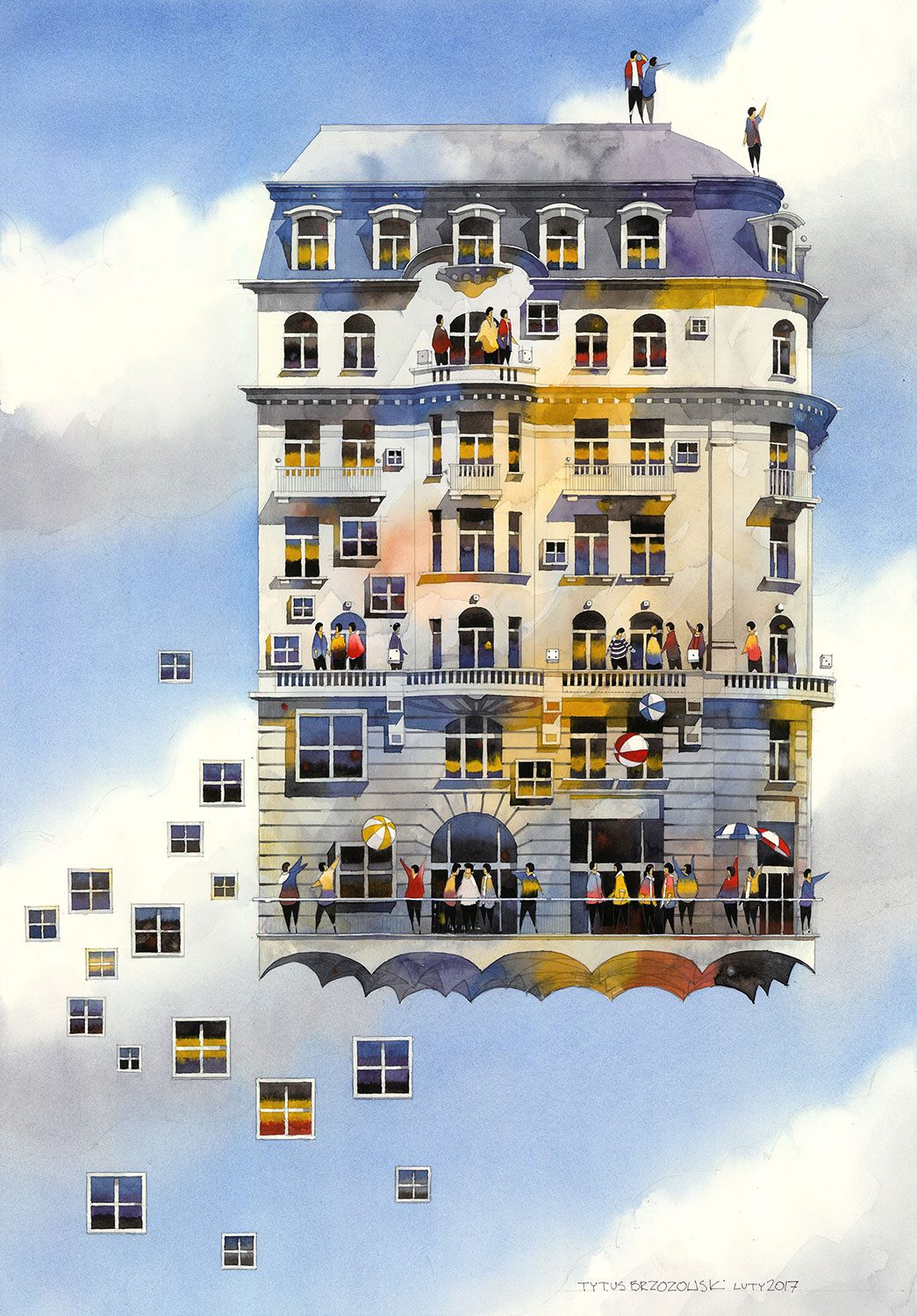 Credit: Tytus Brzozowski
Facebook page
How did the building get into the sky? Was it built there? Has it been moved? How? How is it staying airborne? Is it moving now?
What are the additional windows?
Do the people know that the building is in the sky? How do they feel about this?
What are the different people doing? List their actions. (Grammar link: Verbs).
What are the three people on the roof doing? What can they see?
Are there more buildings in the sky?
Compare this image to Floating Town, Floating City and Tyrenegarde. Where would you rather live and why?
Floating Town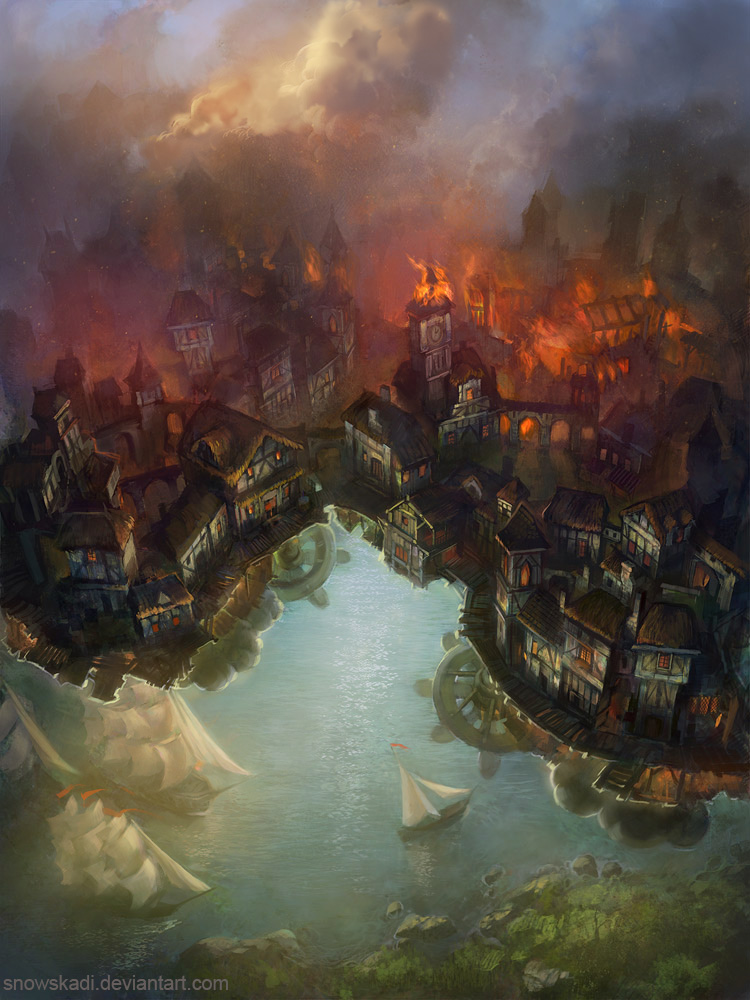 Floating City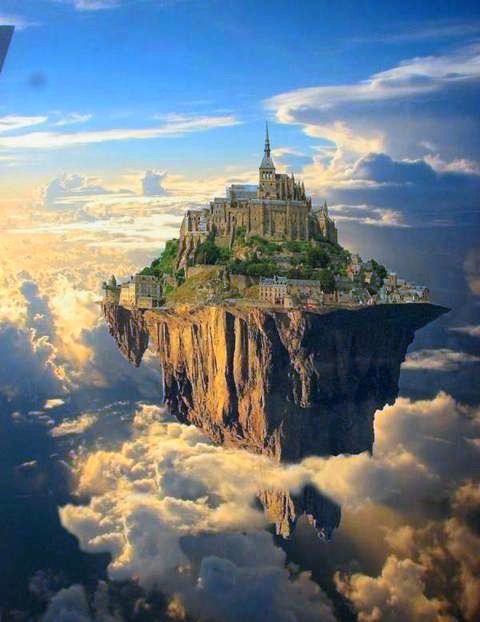 Tyrenegarde