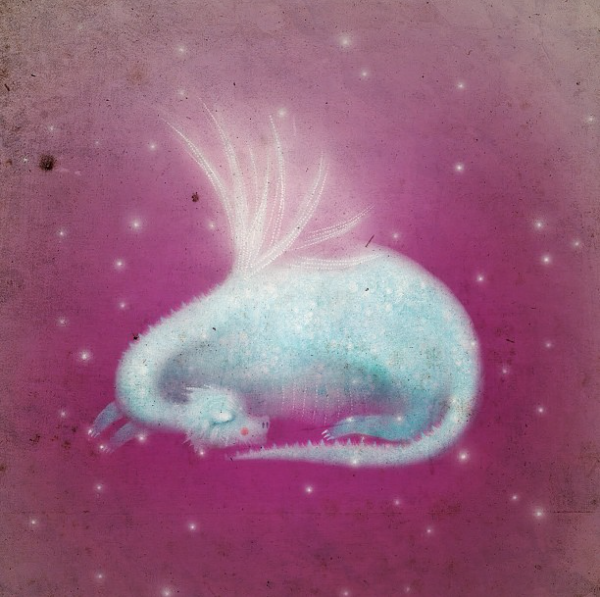 What species of dragon is this?
Is it a tame or wild dragon?
How would you describe its wings?
What do you think it's dreaming of?
Do all dragons dream?
Do dragons ever have nightmares? What are dragons afraid of?
Compare this picture with Sleeping Dragon. What's similar and what's different? Which dragon is having happier dreams?
Credit: Lisa Evans
www.firefluff.com