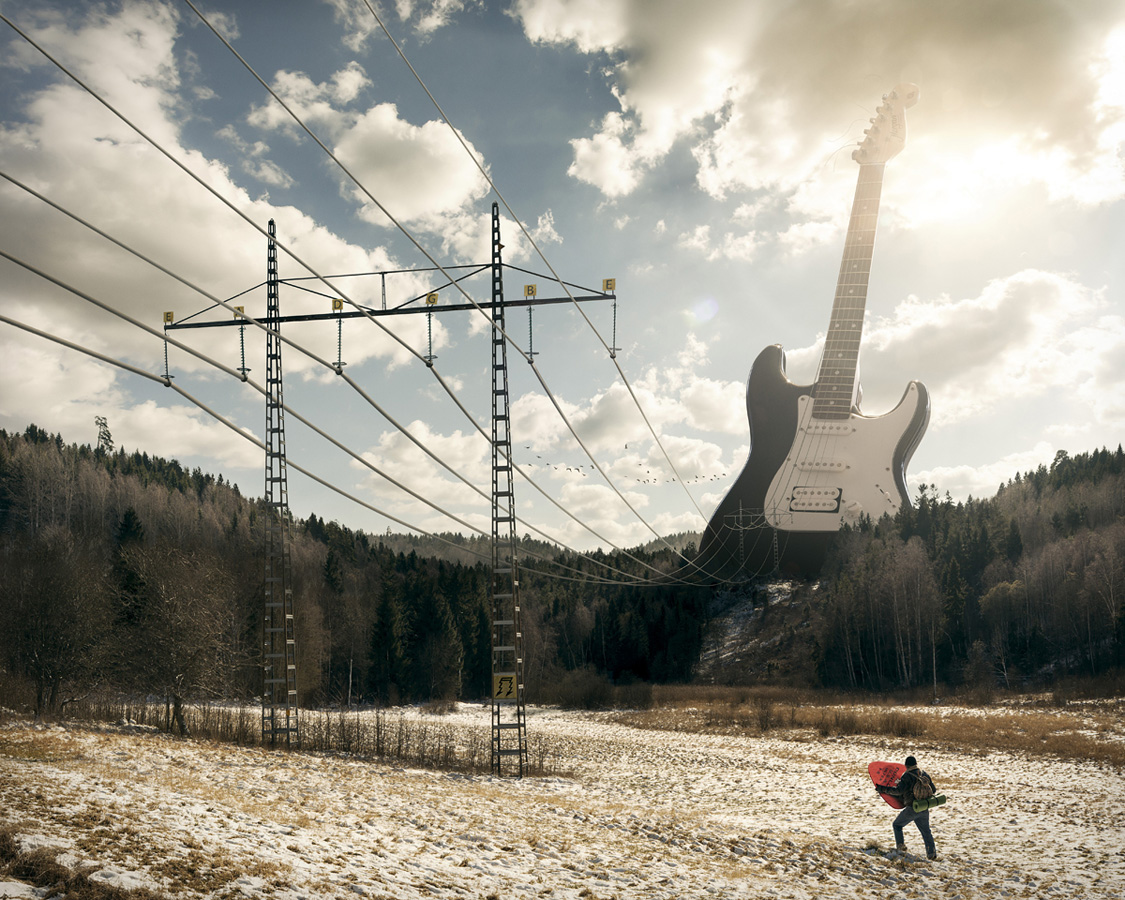 Where did the guitar come from? Who put it there? Who does it belong to?
Is this electric guitar playing music? Can it?
Are the birds flying away from or towards the guitar?
What is the man doing? What's he holding? (A plectrum.)
Why is the plectrum so large? Where did he get it from?
Does he know how to play the guitar?
What do you think he's going to do? What song might he play?
What song would you play?
Which of these two songs best fits this picture? Why? Feeling Good vs. Changes (Youtube links – play audio only – share the lyrics with children).
Do all power lines have an instrument at the end?
Think of other examples where instruments could be found in unexpected places.
Credit: Erik Johansson
www.erikjohanssonphoto.com