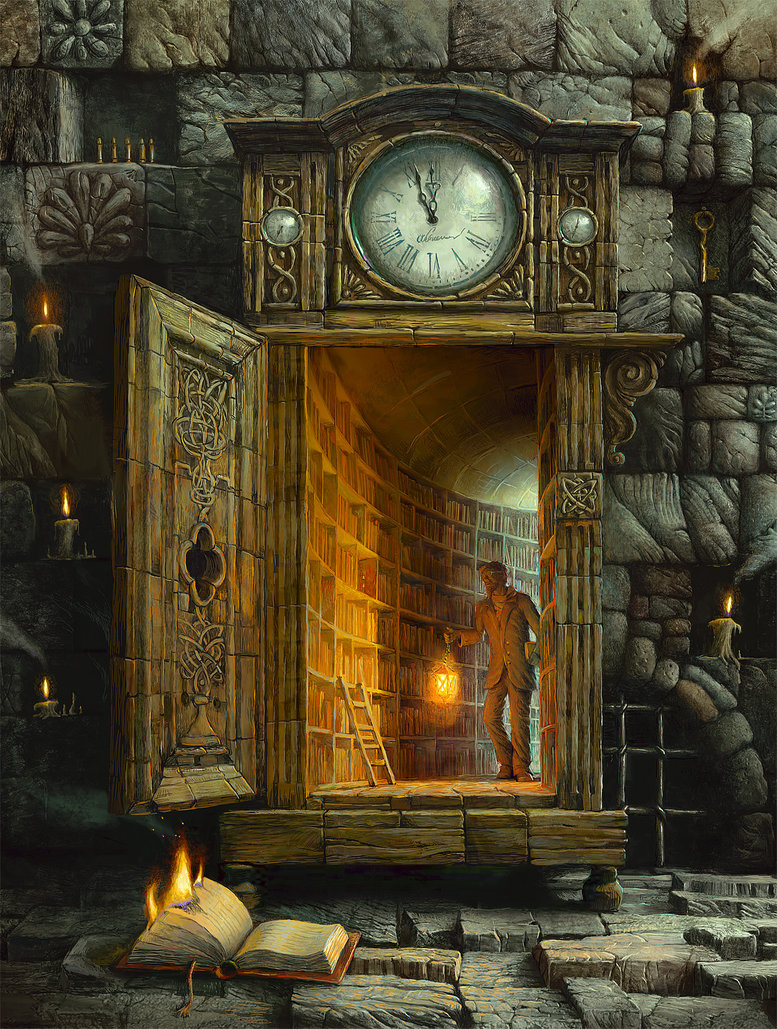 What can you see? What do you think? What do you wonder? [See think wonder]
How could you describe this setting? Consider the following:

What materials can you see?
The texture of each brick
The carvings, shapes and patterns
The level of cleanliness and the condition of objects
The light and shadows

Where does the secret passage lead?
Why is it lined with books?
Why is one book (in the foreground) burning?
What is the man doing? Who is he?
Who else knows about the secret passage?
Why does it need to be secret?
What is the key for (hanging on the wall on the right)?
Why do the clocks show different times?
What do you think is on the front of the secret door? What would people see when it was closed?
Use this setting, and this character, in your own story.
Credit: Andrew Ferez
Website – not all images suitable for children