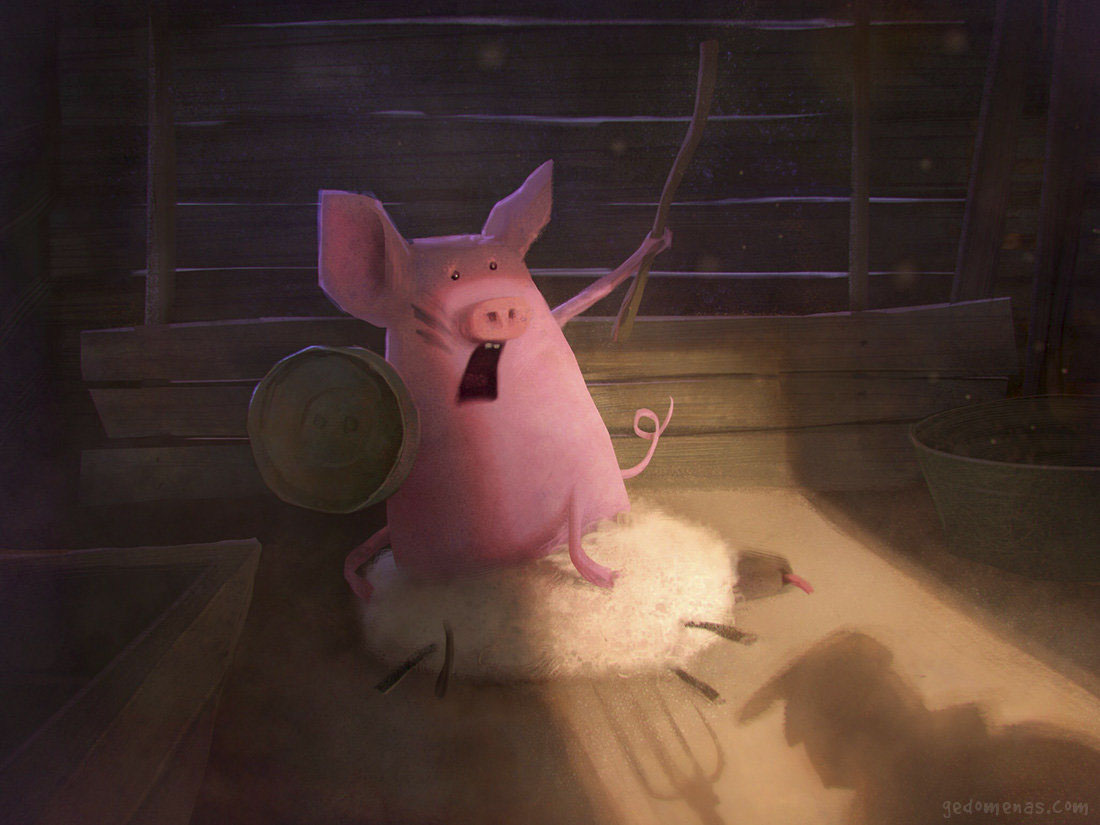 What is the pig doing? Why?
What can the pig see that we can't? (Hint: Look at the shadows!)
Is the pig alone? Will any other pigs (or other species) help it?
What happened to the sheep?
What do you think the farmer wants to do with the pig?
How does the pig feel? How do you know?
Predict what will happen next (in the next 5 minutes; in an hour; tomorrow…).
PSHE/P4C/Science
Why do some people choose to eat meat, and some people choose not to?
Should people be allowed to make that choice?
How might the world be different if people were all meat eaters, or all vegetarians?
History
Why is this picture called 'This is Sparta'? What do you know about Sparta? What are the links between Sparta/Spartans and this picture?
Read more about Sparta (the Ancient Greek city-state) here: Sparta.
D&T
What do you think of the pig's choice of weapons?
Can you design an improved shield or weapon?
Can you design something to aid the pig? e.g. suit of armour, a new weapon, a device to signal approaching farmers…
Credit: Gediminas Pranckevičius
http://www.gedomenas.com/