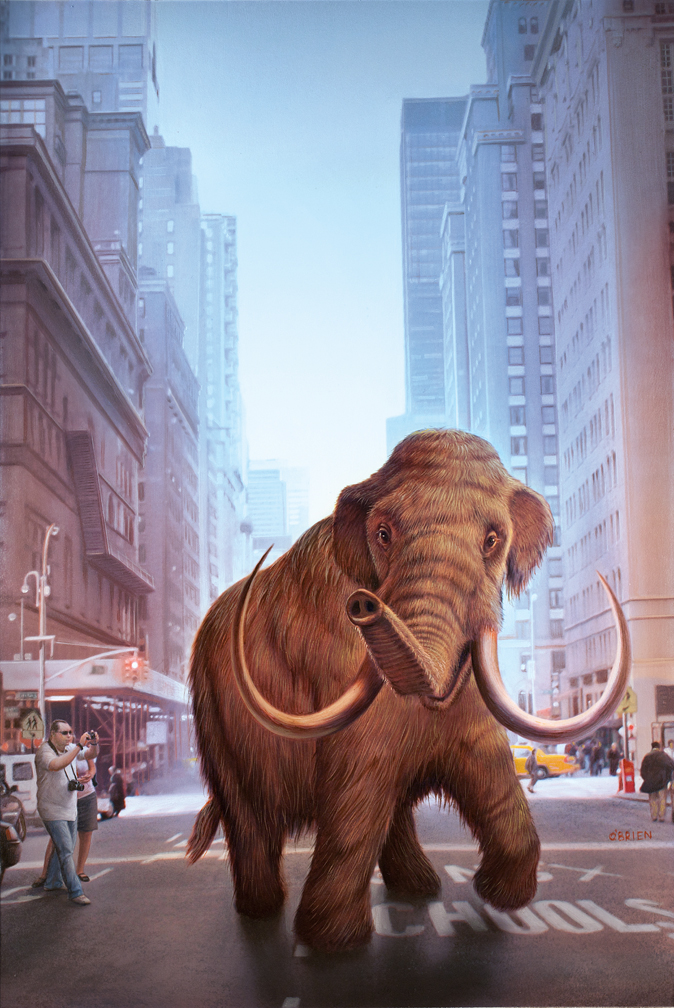 Grammar warm up: Write sentences about this picture, each one containing a different preposition or prepositional phrase. Here are some to get you started:

across
behind
beneath
above
over
amongst
through

Where did the mammoth come from? How is it in NYC (New York City)?
Are there any more mammoths?
What is the man doing? Why? What will he do with the picture/video he is taking?
Why aren't more people looking at the mammoth? Aren't they surprised? Can they see it?
Is it safe here?
What do you think will happen next?
Would you believe someone if they told you they'd seen this?
How would you make sure that this event is remembered in the future? Would you write it as a recount (of a witness), a newspaper report, or something else?
How would this event be reported in the news? Would it have a positive/negative tone? Can you write two contrasting reports?
Compare this image with Mammoth. What's similar and what's different?
Credit: Tim O'Brien
www.obrienillustration.com