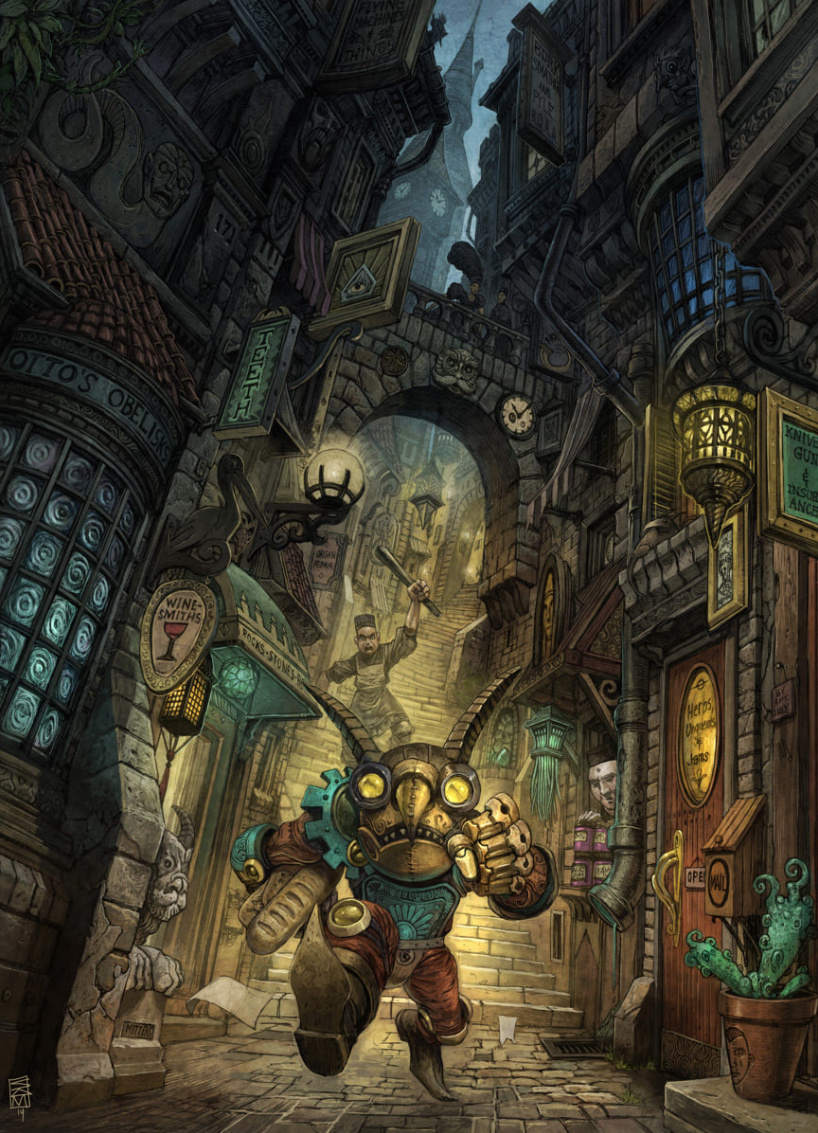 What can you see in this picture? Look for the obvious things and the smaller details. Play 'I Spy' with a friend.
Where do you think this is?
Why is the man chasing the goblin?
Has the goblin been here before?
What are the people on the bridge doing? What about the man in the doorway?
What do you notice about the shops? What about the buildings?
Whose is the face on the side of the plant pot? Why is it there?
What evidence is there that this is a fantasy setting?
Predict what will happen next.
Credit: Sean Andrew Murray
(C) 2014 Clockwork Paladin
http://seanandrewmurray.com