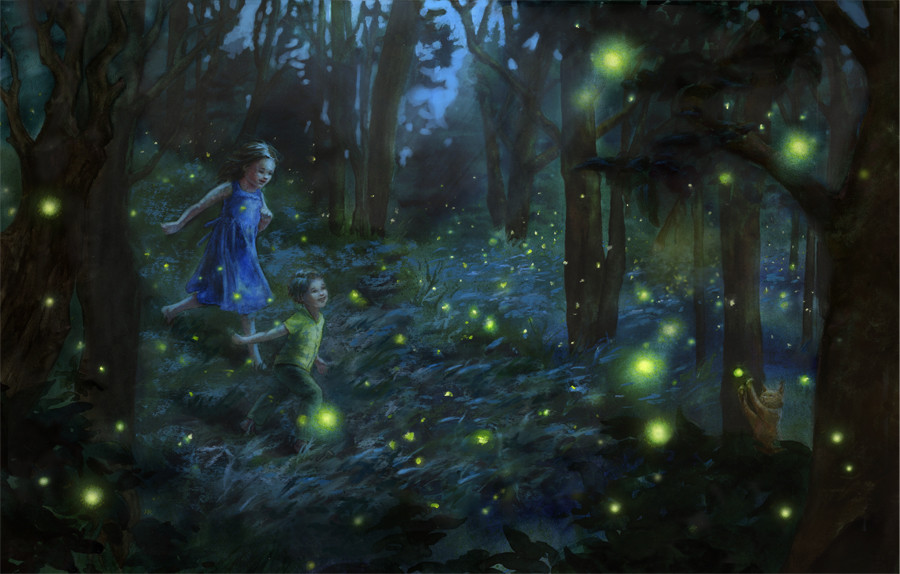 How would you describe this setting? How would you describe the lights? Choose 3 words or phrases that best describe the setting.
What are the children doing?
What is the cat doing?
Why are they here?
Is anyone else with them?
Where do you think it is?
How do they feel?
Would you like to be here?
What are the floating lights? How do they work?
Write a poem which captures the mood of this picture.
Compare this picture with 'Longing'. What's similar and what's different?
Credit: Jen Betton
www.jenbetton.com