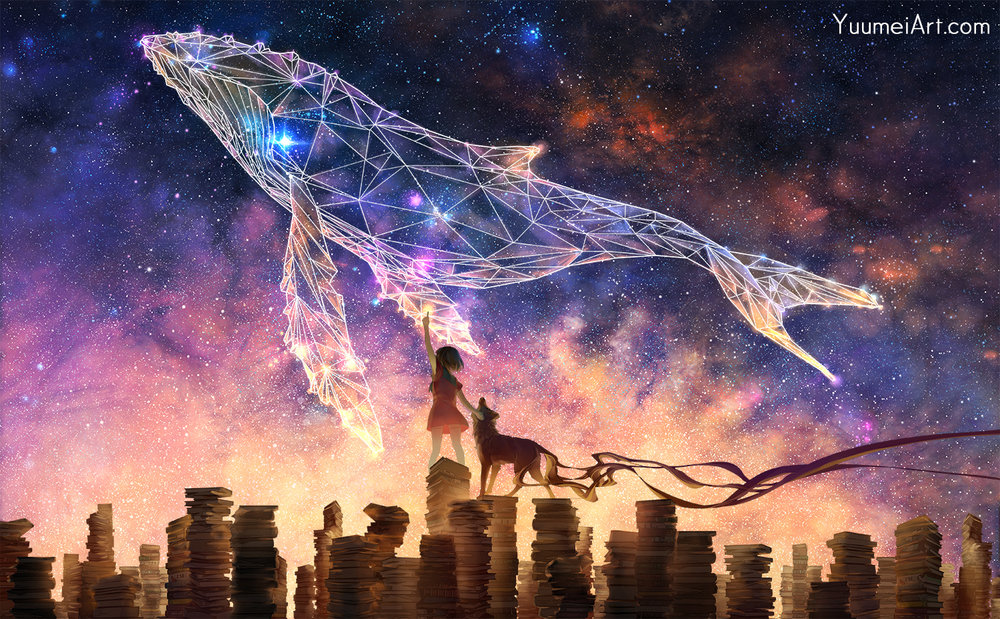 What do you think is happening here?
Why is the title 'Dream Big'?
Is the girl touching the stars? Did she draw the constellation?
Is the animal beside her a dog? A wolf? Something else?
Why does it have trailing lines? Is it real? Is it her pet? Could it be a dæmon, like in Northern Lights?
Why are they standing on piles of books?
Does this picture have a message? What could it be?
On Yuumei's website, this picture is accompanied by the caption, 'Let your imagination grow.' Why do you think this is?
Credit: Yuumei
www.yuumeiart.com – not all images are suitable for children