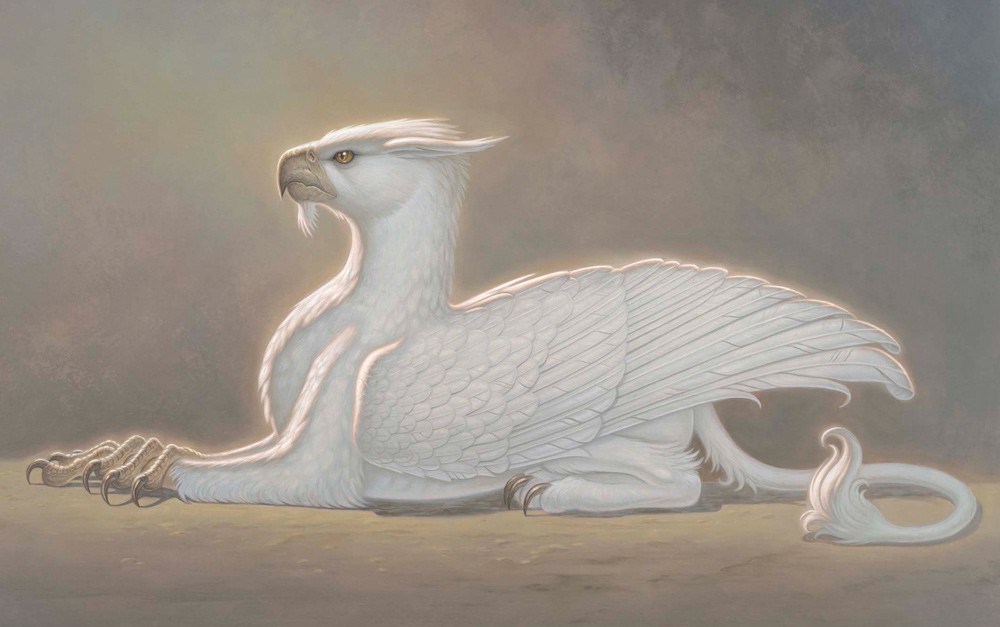 What kind of creature is this? What is its species?
Research griffins and hippogriffs. Could it be either of these?
What do you think this creature eats? Where does it live? What is its personality/temperament like? Do they live alone or in groups?
Write an entry for 'Fantastic Beasts and Where To Find Them' about this creature.
Explore the world of Fantastic Beasts here – you can visit locations from the film – perfect for setting descriptions and bringing your story to life.
What does 'nemesis' mean? Have you heard that word before? What does it make you think of?
Is this creature someone's nemesis? Whose?
Credit: Illustration © Paul Kidby, www.paulkidby.com