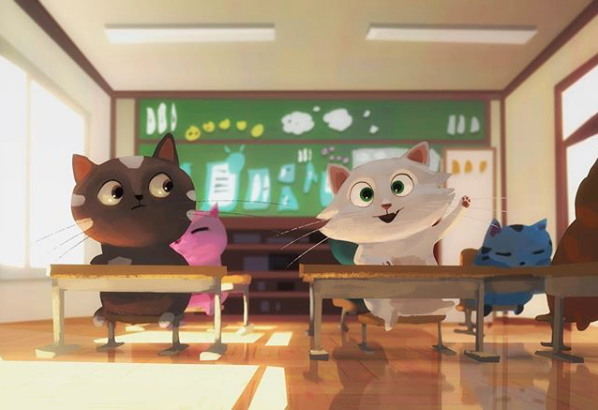 Where do you think this is? How do you know?
How many cats are in this class?
What time of day is it? Why do you think that?
Why is the white cat putting its paw up?
What are the other cats doing/thinking?
How is the black cat feeling? Why?
Which cat is the cleverest? Which cat is the best behaved?
Draw/describe what you think their teacher looks like.
What do you think the other classes in the school are like?
What lessons are taught in cat school?
Compare this picture with Dash's Classroom and A Maths Lesson. What's similar and what's different?
Credit: Goro Fujita
http://chapter-56.blogspot.co.uk