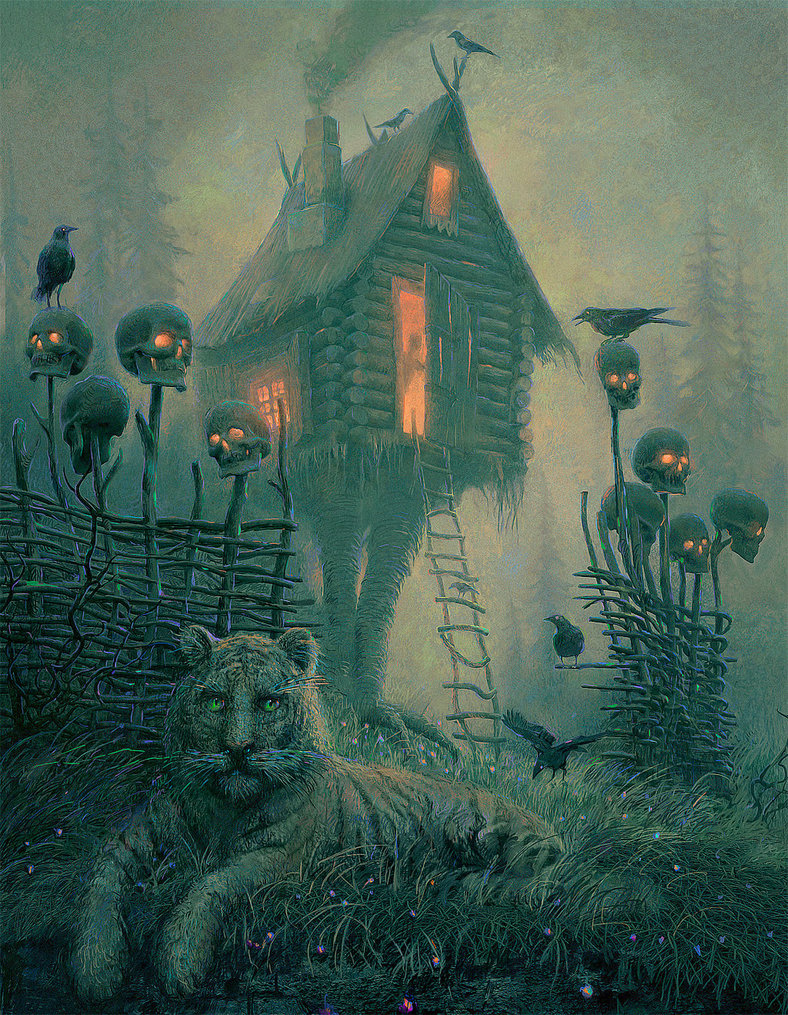 What can you see in this picture? Look for the details you think others may miss.
Why is the hut on chicken legs? Does it move? Who controls it?
Who is the person in the doorway? What are they doing? Do they want to be inside this hut?
Why is there a tiger in the foreground? Does it live here? Is it owned by someone or is it wild?
Imagine you discover this place on a walk in the woods. How would you feel? What would you do?
What kind of story would this setting best fit into?
Write a short story based on this picture. Consider the atmosphere you want to create and choose your language and structure carefully.
Credit: Andrew Ferez
Website – not all images suitable for children