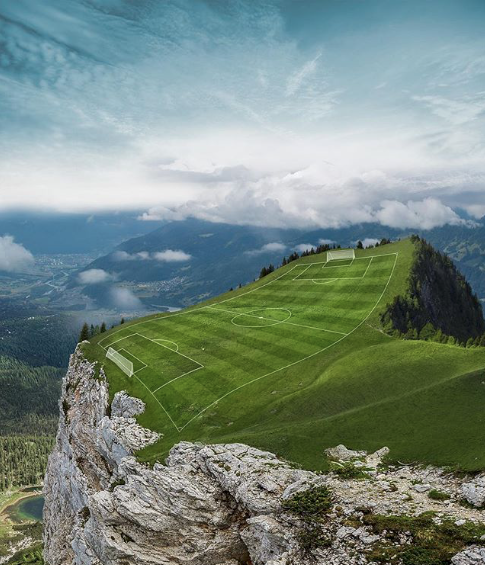 What do you think of this setting?
Is this a good place to play football? Why/why not?
What are the pros? Cons?
Which half/side do you think has the advantage?
If you were playing here, how would you adapt to this pitch?
Why do you think this pitch was built here?
Credit: Hüseyin Şahin
https://huseyinsahinart.com
https://www.instagram.com/art.side/?hl=en