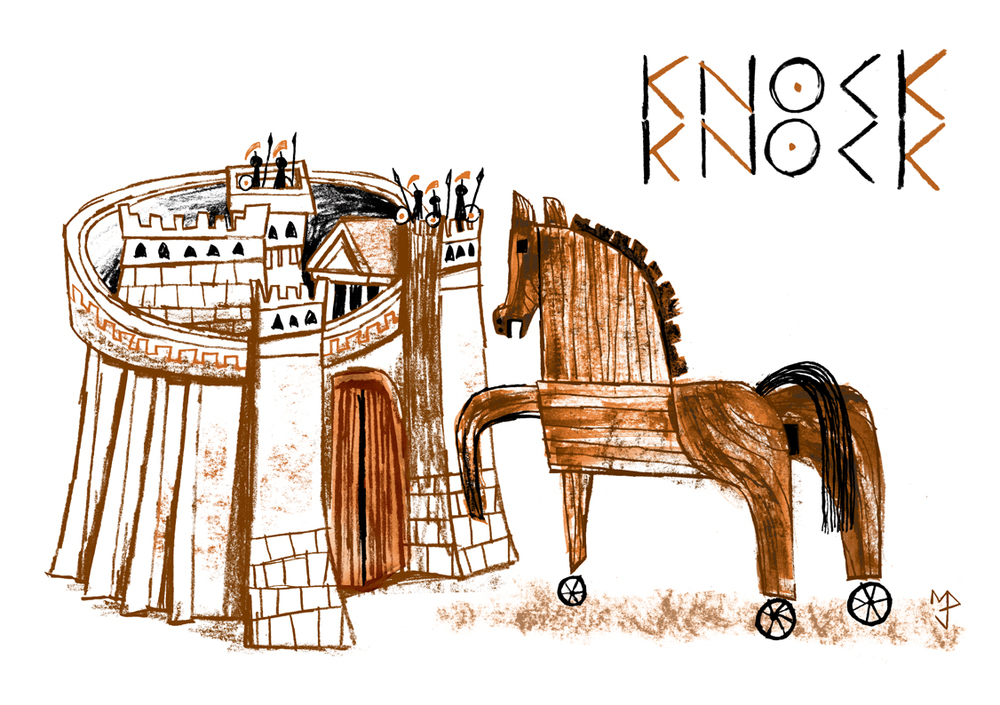 What can you see? What do you think is happening?
Does this remind you of any story you know?
Do you know the saying 'Beware of Greeks bearing gifts'? How could it apply to this picture?
Share the legend of the Trojan horse/Trojan war. Here's one on TES, Twinkl and Storynory.
Use this fantastic resource from the BBC to teach music and drama, leading to a performance (ideal for a class assembly or to present to another class).
Credit: Matt Dawson
http://www.mattdawsonillustration.com