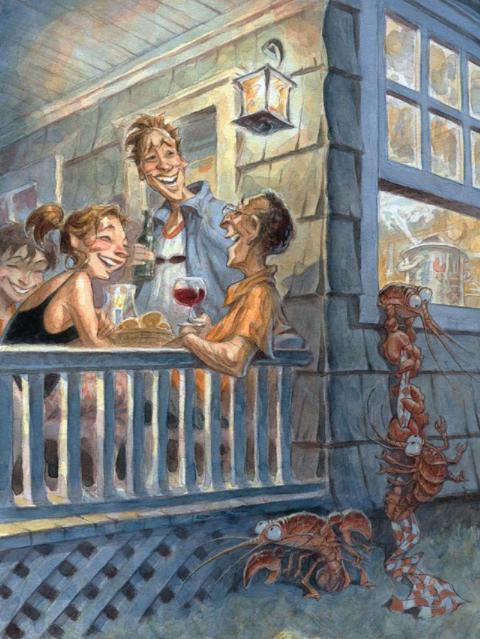 What do you think is happening here?
Why are the lobsters escaping?
Do the people know?
What do you think will happen next? Will they be caught or will they go free?
What will the lobsters do when they get away? Write about the adventures of the escaped lobsters.
Should people eat lobster? Why/why not?
Credit: Peter de Sève
www.peterdeseve.blogspot.co.uk