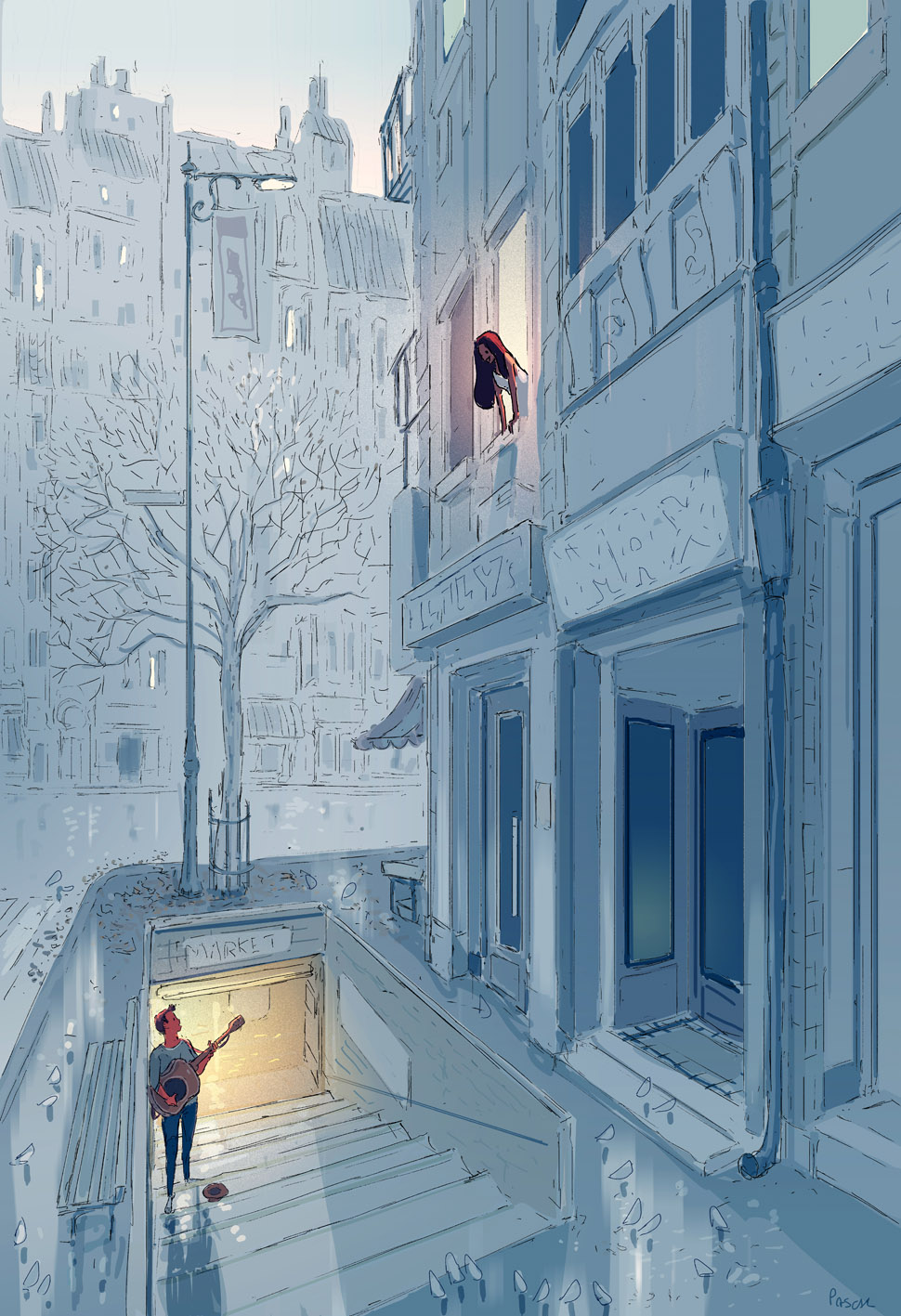 What can you see? What do you think? What do you wonder?
Where is the man coming from?
What is he doing? Why?
Why is he looking up at the woman? Why is she looking down at him? Do they know each other?
Why is the shop called 'Lily's'?
What do you notice about the use of colour and light in this image? Why do you think Pascal Campion made these choices?
What are your thoughts on the title?
Credit: Pascal Campion
http://pascalcampion.blogspot.co.uk