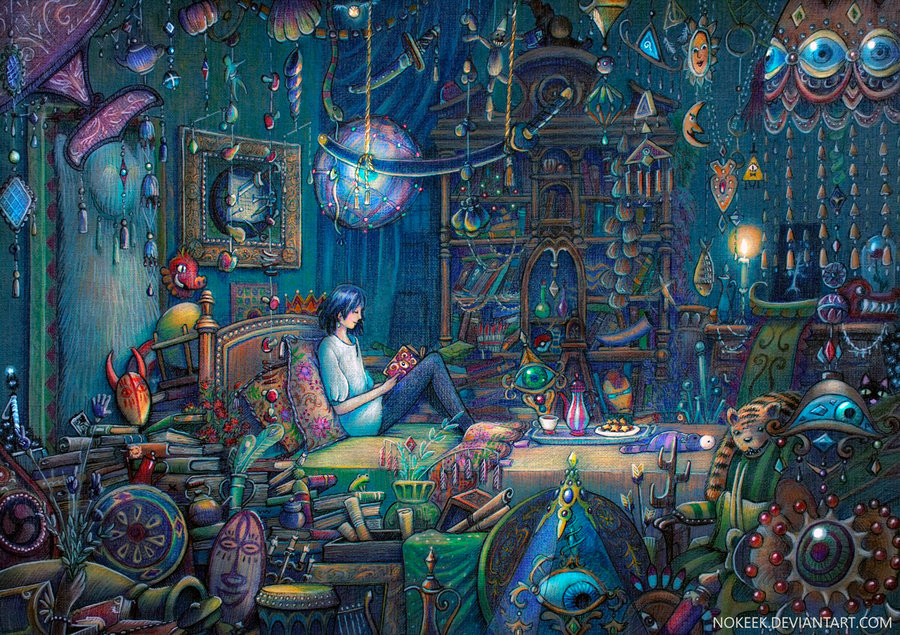 Write/say sentences about this picture using the following prepositions:

behind
underneath/under
inside
on
above
beside
between

Who is Howl?
What is Howl interested in?
What kind of personality does Howl have?
Get to know Howl – use these '20 questions to get to know a character'.
What is the most unusual object in the room? Why?
What can you see in Howl's room that could be found in your own room too?
What do you think is on the rolled up scrolls (centre front)? Is there a Pokemon in the Pokeball?
What is Howl reading?
Credit: Lena Gnedkova
http://nokeek.deviantart.com