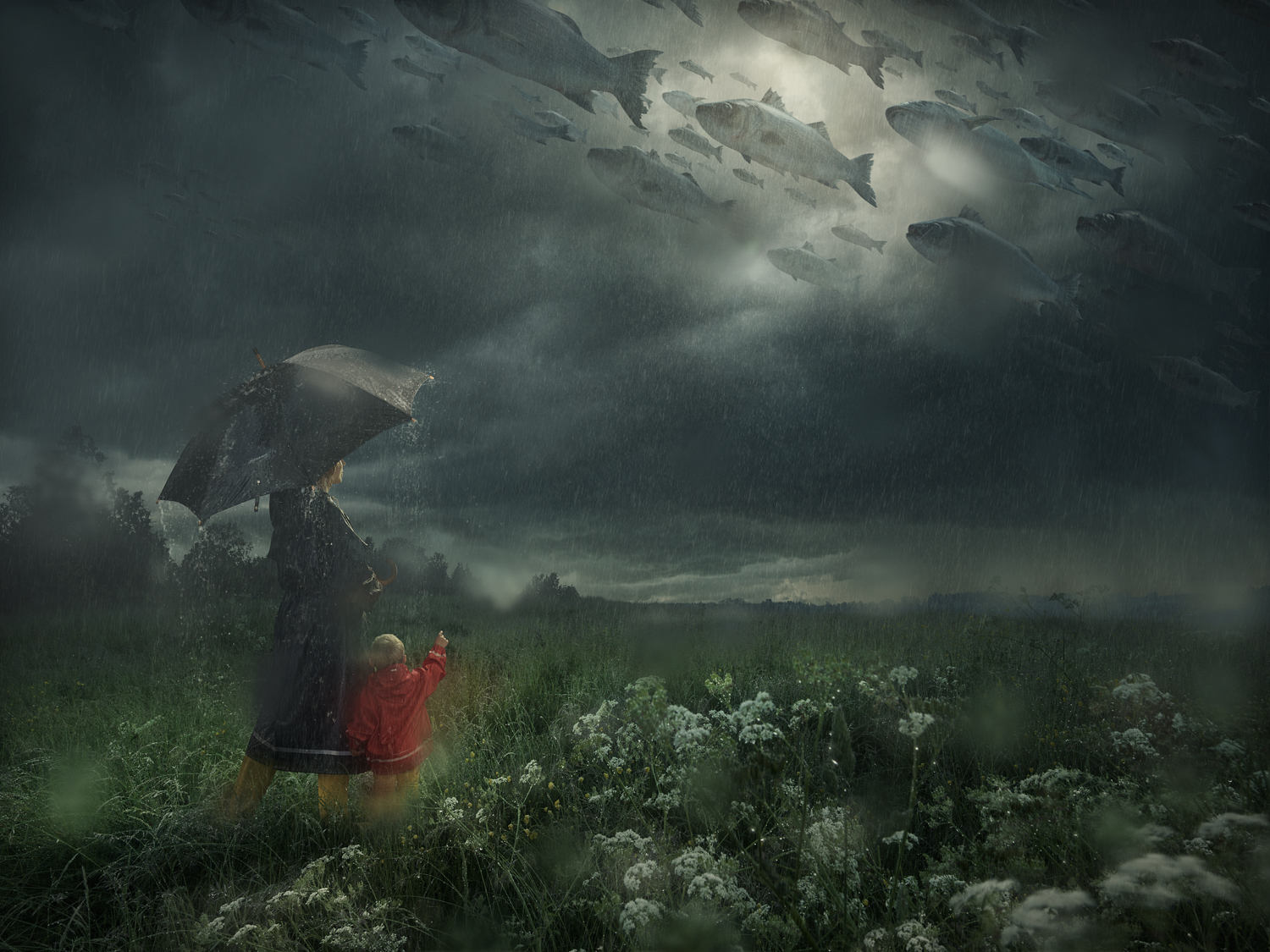 What can you see? What do you think? What do you wonder? Organise your thoughts here: See think wonder.
What is unusual about the sky? Why are there fish there? How are they there? What are they doing? Where are they going?
Who are the people on the ground? What is their relationship?
What are they doing, thinking and saying?
Do you think they've seen the sky like this before?
Why is the title 'Lost in the Rain'? Who is lost? How do you know? Will they find their way again?
What does it feel like to be lost? Can being lost ever be a good thing?
Credit: Erik Johansson
www.erikjohanssonphoto.com