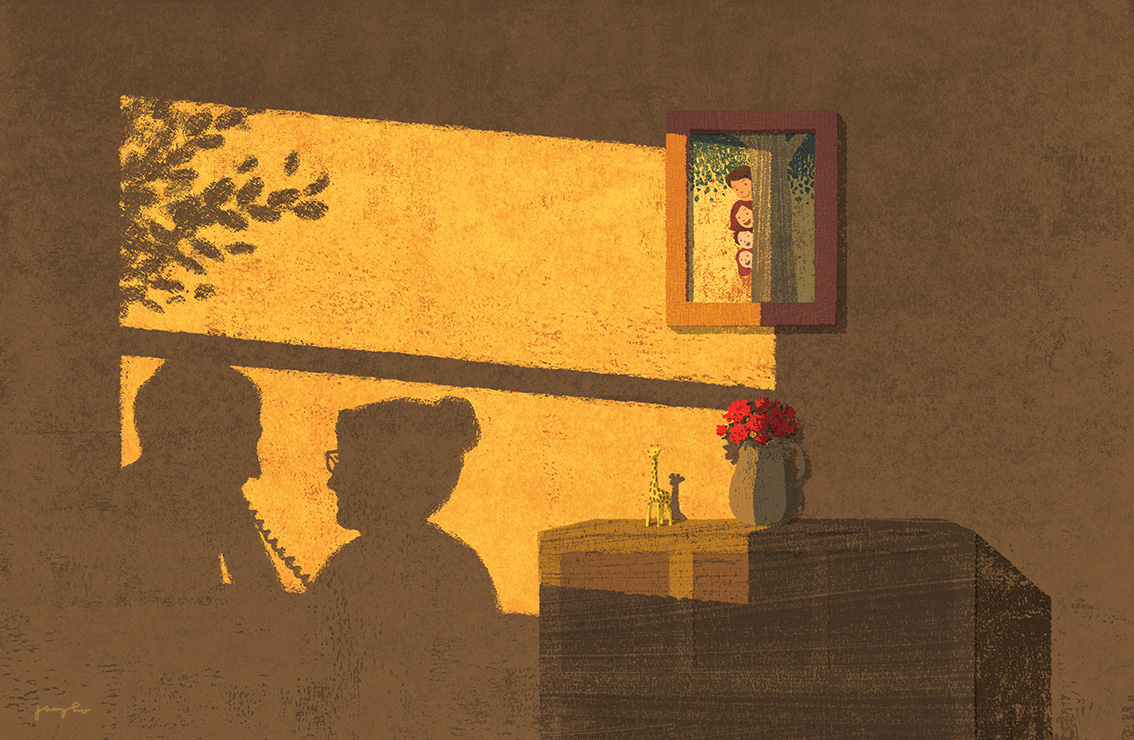 Who do the shadows belong to?
What do you know about these people? What can you infer?
Are they a couple?
How old are they?
Are they happy?
Who is he on the phone with?
Who are the people in the picture on the wall?
Why is this picture called 'Sunset'? Does it have another meaning? When would the sunset of your life be?
Credit: Jungho Lee
www.leejungho.com