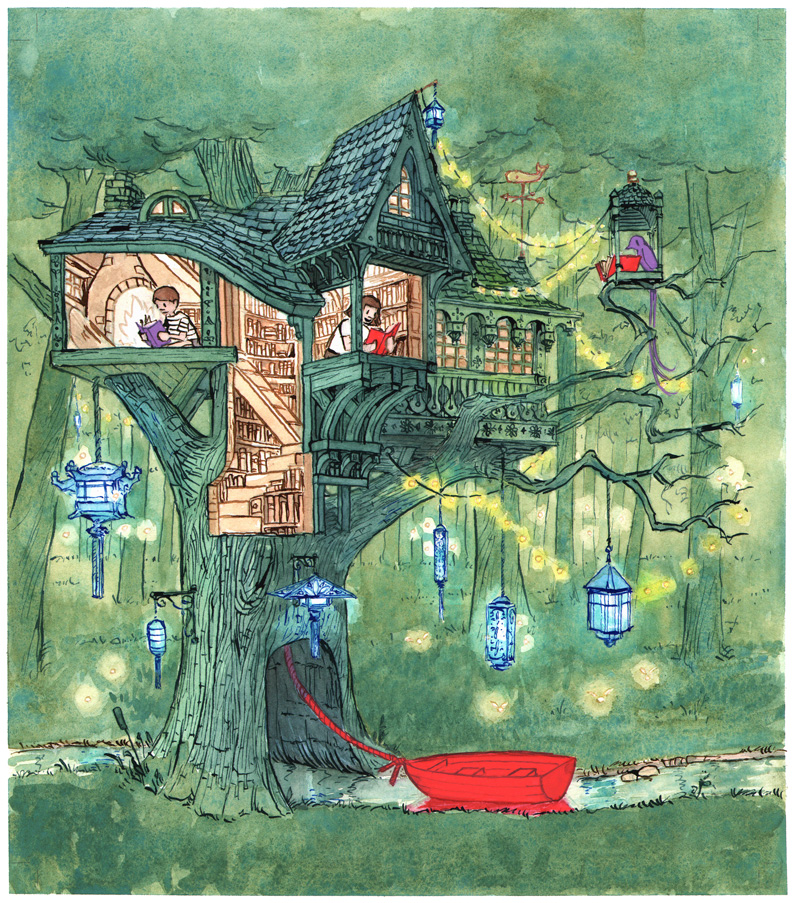 What makes this setting special?
What would it sound like in this setting? Create a soundscape to match the picture.
What do you notice about the colours that Aaron Becker chose to use?
What do you think the boy, girl and bird are reading?
Do you think they enjoy reading?
How long have they been here? How long will they stay for?
Does anyone else know about this place?
Design your dream reading space. Where would it be? How would it be decorated? What reading material would you put in there (books, magazines, newspapers)? Which authors would you choose? How would you store the books? Would you allow other people to use the space?
Link to other images by Aaron Becker (use the search function) to aid with sequencing and structuring narratives.
Credit: Aaron Becker
www.storybreathing.com