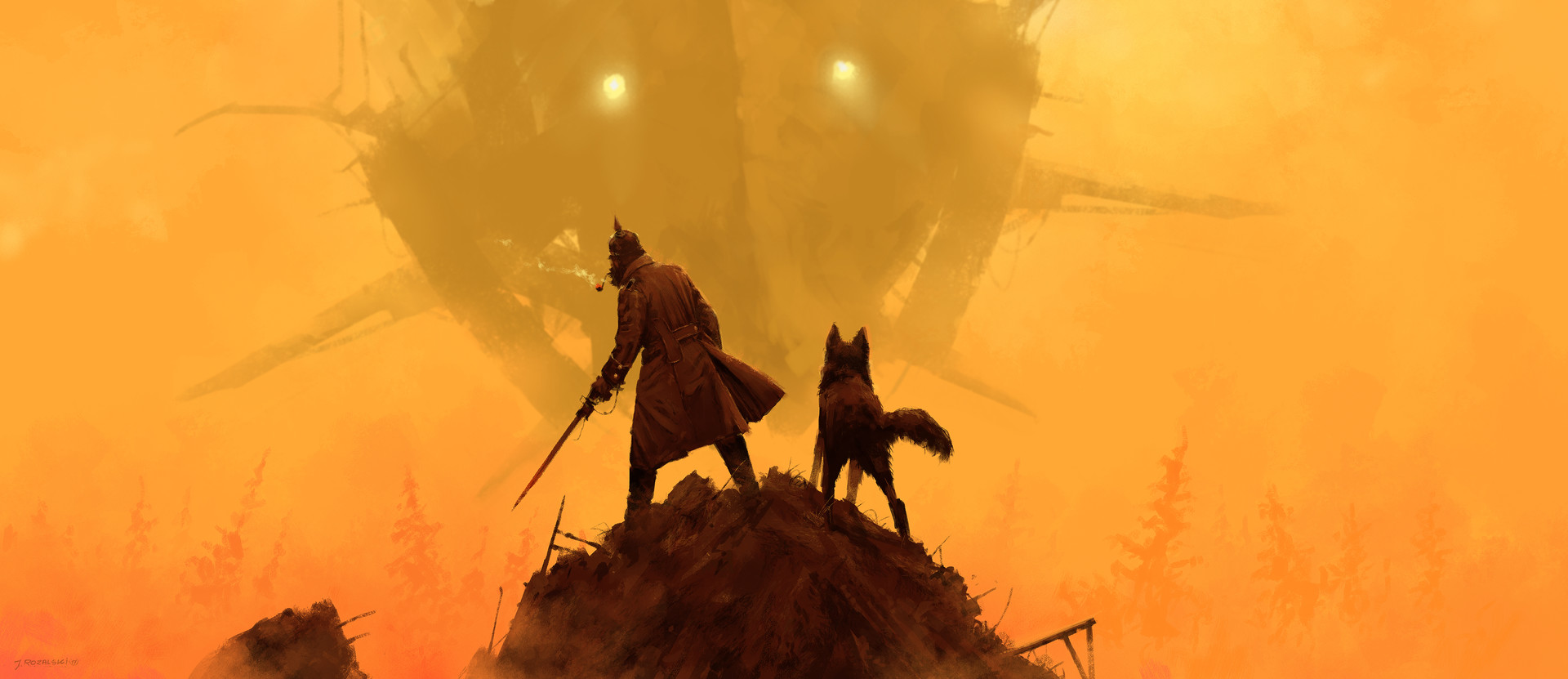 First, share the title without showing the image. Ask children to draw/say what they imagine the picture to be.
Share the picture. What is expected/unexpected? Compare this picture to your drawing. What's similar/different?
Why is this picture called 'Take Your Dog for a Walk'?
Who does the dog belong to?
Why isn't the dog on a lead?
What are they both looking at? How do they feel about it?
What is the man holding?
What is the thing in the background? Is someone controlling it? What is it doing? Is it moving?
Where is this?
What is the effect of the colours chosen?
Tell this story (including what happened before and after this moment).
Credit: Jakub Rozalski
http://jakubsan.tumblr.com