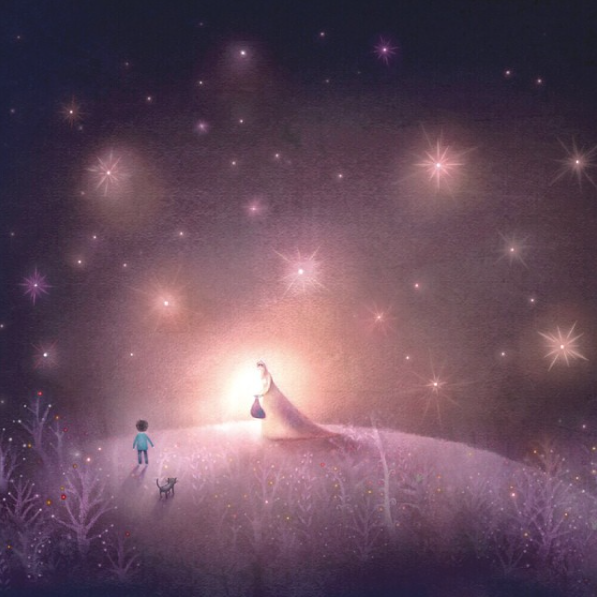 Who is this man?
Where did he come from?
Is he the only man made of stars? How do you know? [Use of 'the' not 'a' – link to work on determiners – specific vs. general.]
What is he wearing? Why do you think this is?
What is he carrying? Why?
Where is this?
What do the boy and the dog think?
What's happening? What's going to happen?
What do you think this man has done in his lifetime? Write his biography.
Write a story about the man made of stars, or another character along this theme (e.g. The Boy Made of Moon Dust; The Girl Made of Dreams).
Credit: Lisa Evans
www.firefluff.com