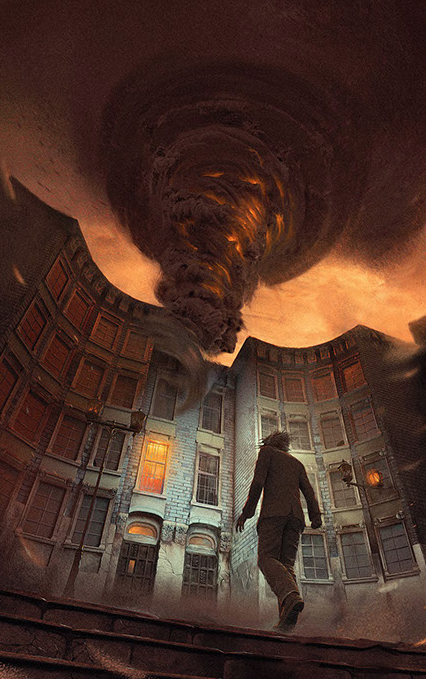 Describe the building. What's unusual about it? Have you ever seen a building like this?
Where do you think this is?
Who might be inside? Who's in the room with the light on?
Why is there a tornado over this building? Is it going to do any damage? Is it real?
Could this be a magical building?
Why aren't all of the streetlights working?
Who is the person approaching the building?
Can they see it?
Did they have anything to do with the tornado?
Credit: Andrew Ferez
Website – not all images suitable for children