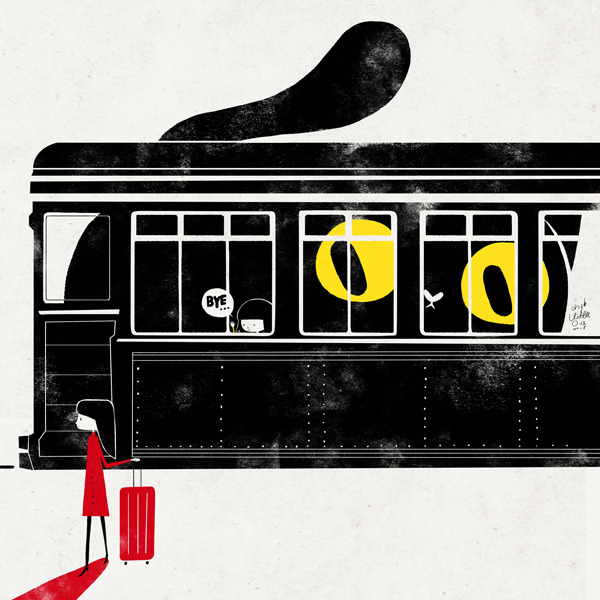 What's happening here?
Who are the two characters?
Why aren't they on the train together?
Is the train arriving or departing? How do you know?
Why is the cat on the train?
How do you feel when you look at this picture? Why do you think that is?
What do you think about the use of colour in this image?
Tell the 'before' of this story. How did it get to this point?
Credit: Little Oil/ Jhao-Yu Shih
http://littleoil.tumblr.com