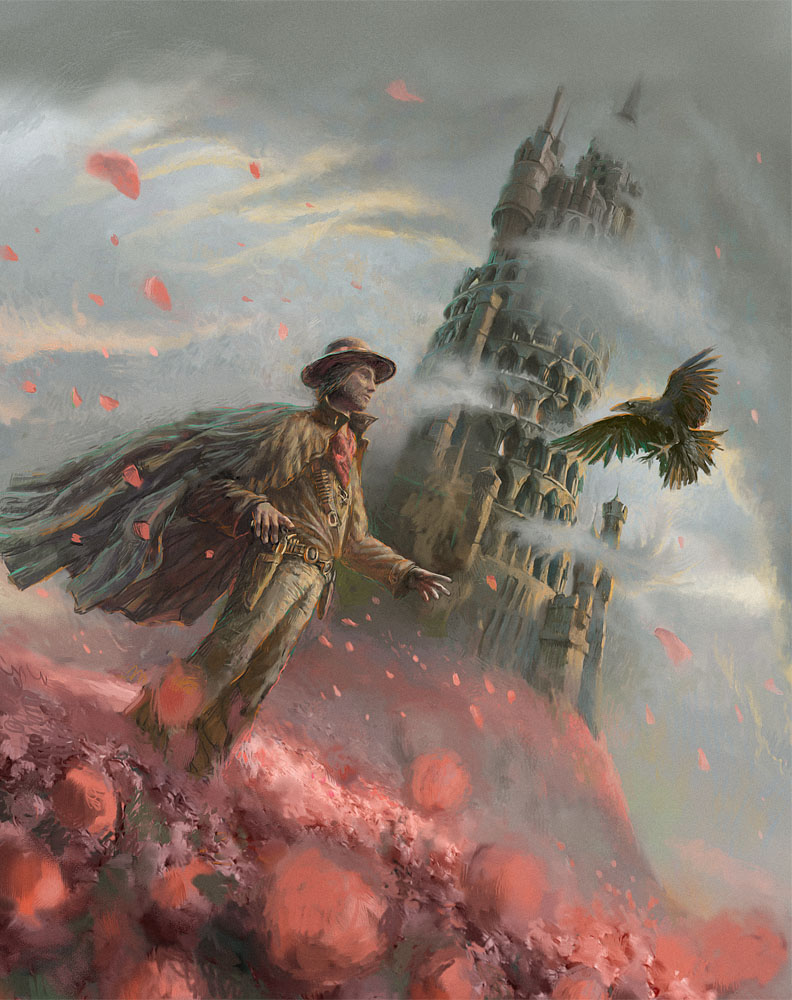 Who is this man? Where has he come from? What does his clothing tell you about his character?
Do you think he is a good or bad character? Why?
What is he doing?
Is the bird friendly or is it going to attack him?
Describe the tower in as much detail as you can.
Why is it called 'Dark Tower'?
What do you think the tower is used for? Does anyone live there? Are there many visitors?
What are the red things on the ground and in the air?
What sounds could you hear if you were inside the picture?
Use this picture as a story prompt. Include the dark tower as a setting, the man as a character and the bird as something else (a sidekick? A villain?).
Credit: Andrew Ferez
Website – not all images suitable for children