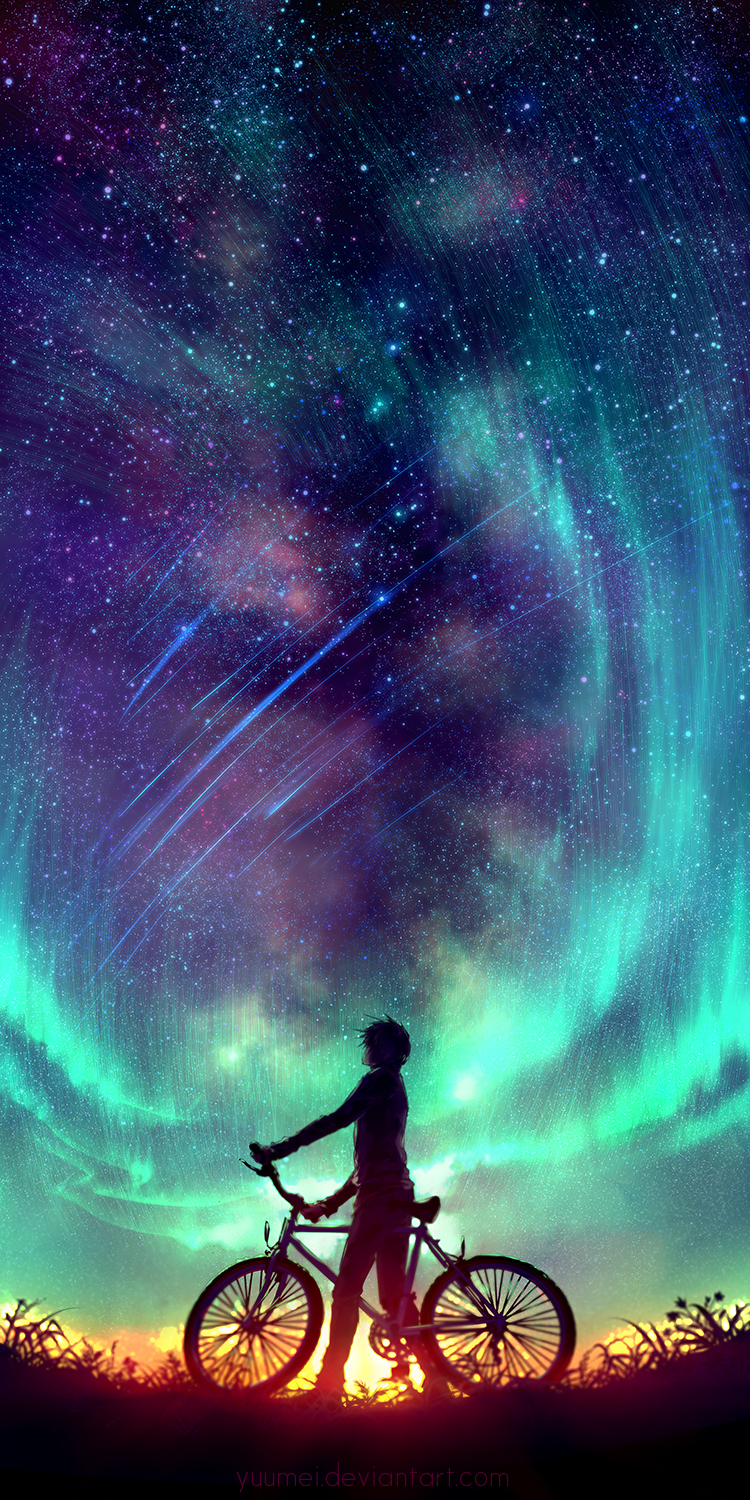 "Look up," said the stars, "and all your dreams will reveal themselves."
This image and sentence could be used as a standalone prompt – let children lead a discussion, generate their own questions, or write freely and creatively.
What can you see?
What makes this image so beautiful?
Who is the person?
Why are they holding a bike? Where have they come from? Where are they going? Why aren't they riding the bike? Why have they stopped?
Why is the person looking up?
Are the stars speaking?
What are the person's dreams? How will they reveal themselves?
Broader questions:
If the stars could speak, what sort of things do you think they might say? Would they tell stories, give advice/warnings, ask questions?
What are dreams?
Do you have any dreams?
How is a dream similar/different to a goal or a wish?
Can you do anything to help yourself to achieve your dreams?
Science link: stars, space, earth & rotation, night & day, aurora borealis
Credit: Yuumei
www.yuumeiart.com – not all images are suitable for children