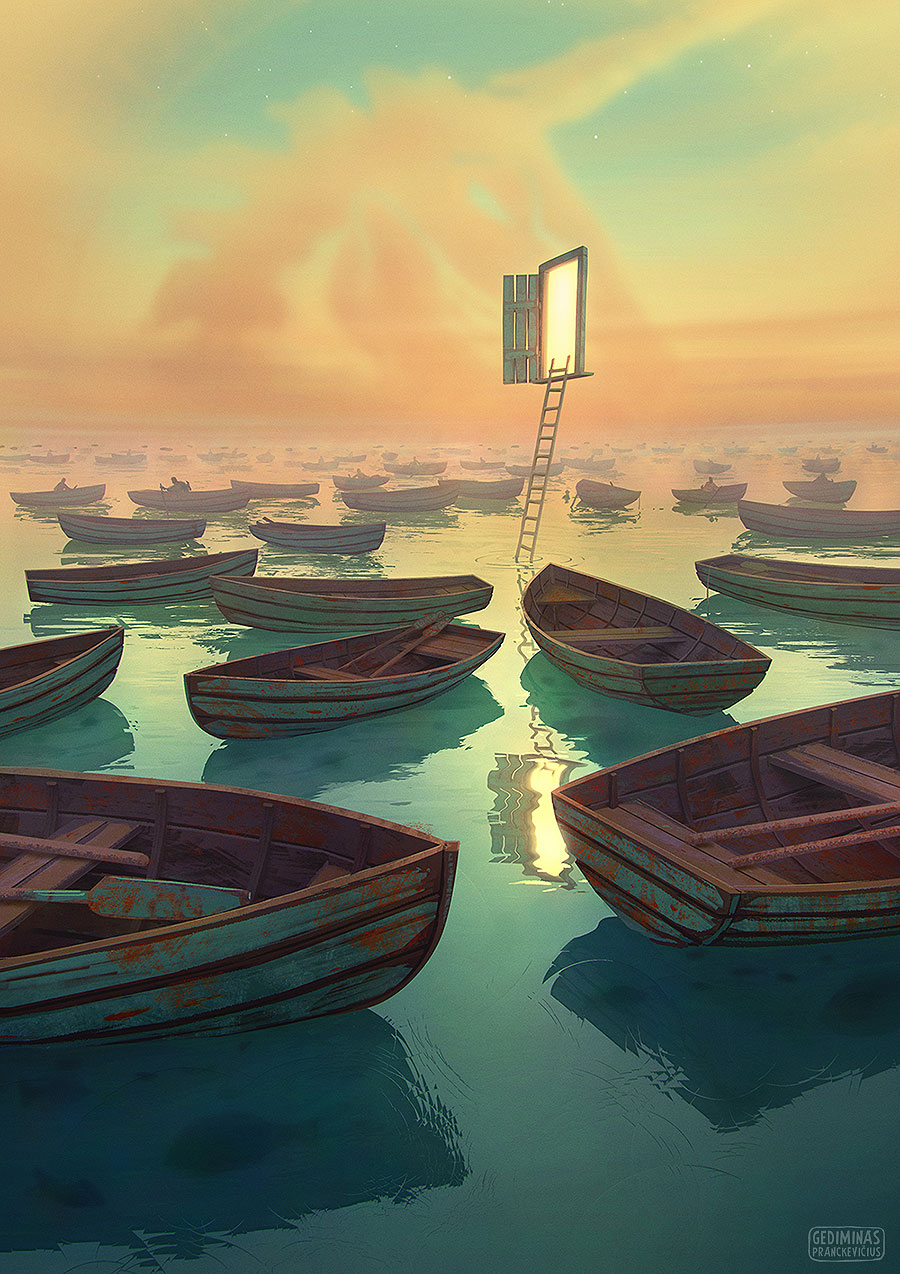 Where does the door lead? What's on the other side?
Can anyone go through the door?
How many people know that it's here?
How is the ladder supported?
Why are there so many boats here?
How long have they been here for?
Why are they all the same?
Why aren't there any people on the boats in the foreground?
Link to other portal images (e.g. The Tunnel, Runoff, Tunnel in the Hedge, Back to the Stars, Through the Door, Dreamwalking, Forest, Ladders on the Hill) and stories (e.g. The Tunnel by Anthony Browne; The Lion, The Witch and The Wardrobe by C.S. Lewis; Alice's Adventures in Wonderland & Through the Looking-Glass by Lewis Carroll; Coraline by Neil Gaiman; Journey by Aaron Becker).
Credit: Gediminas Pranckevičius
http://www.gedomenas.com/